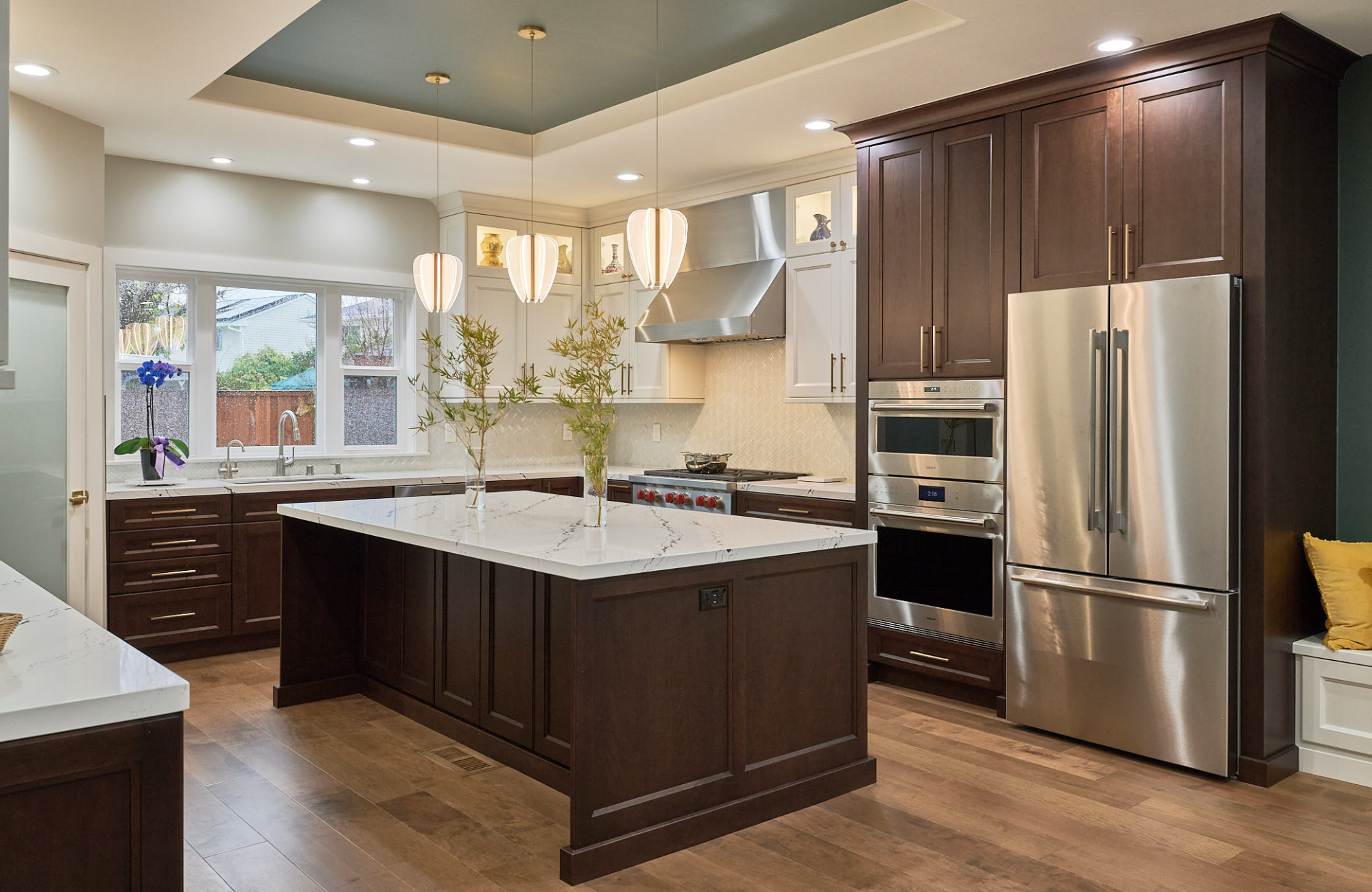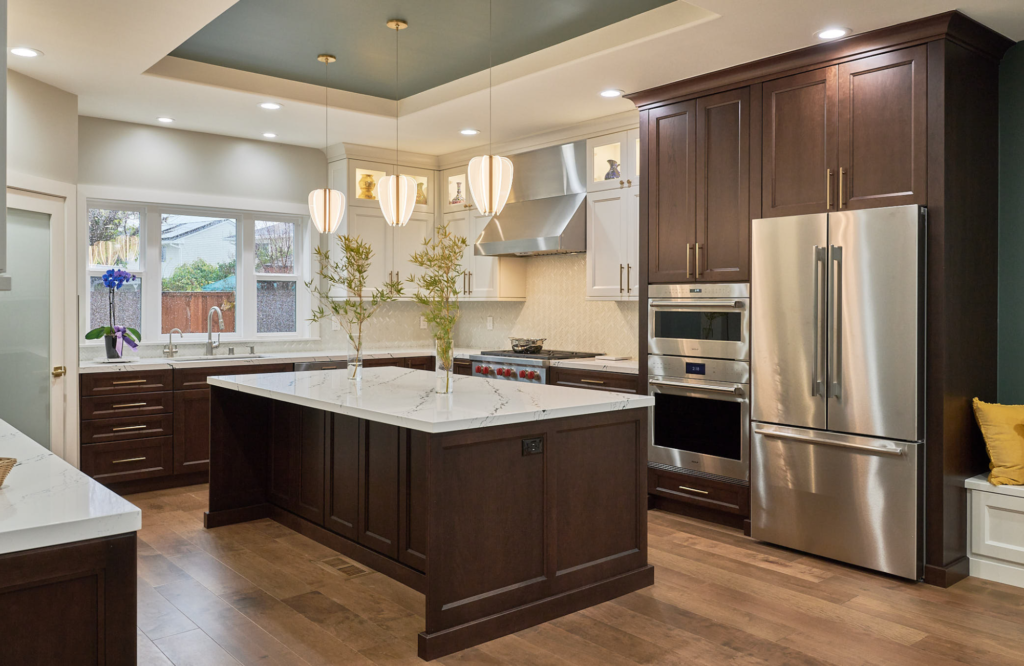 Your kitchen island is the heart of your home, creating a warm and inviting atmosphere. It exudes a sense of togetherness, making the space feel communal and friendly. It's a hub for gathering, socializing, and connecting with loved ones, fostering a cozy and welcoming ambiance. Additionally, a well-designed kitchen island can elevate the overall aesthetics of the kitchen, adding a stylish focal point. It can be an opportunity to showcase premium materials, unique finishes, or decorative elements that complement the overall design scheme.
A kitchen island offers a range of benefits that enhance a kitchen's functionality and aesthetics. For example, it provides extra surface area for meal prep, making it easier to work on multiple tasks simultaneously or involve others in the cooking process. With built-in cabinets, drawers, or shelves, an island provides valuable storage space for cookware, utensils, and pantry items.
It also enhances social interaction during cooking and entertaining, allowing guests to mingle, snack, and enjoy drinks while being close to the cooking action. It can serve as a convenient breakfast counter, allowing for quick and casual meals, or a place to enjoy a cup of coffee in the morning.
Today, we're sharing 3 essential features to consider when designing your dream kitchen island.
1. Significant Space for Seating
While seating might seem like a no-brainer, it's surprising how often it's overlooked in kitchen designs. However, it's one feature requested consistently, and for a good reason! Plenty of seating around your kitchen island brings people together in the heart of the home. It creates a cozy and inviting space where conversations flow, share meals, and make cherished memories. Plan enough space to create a comfortable and inviting seating arrangement.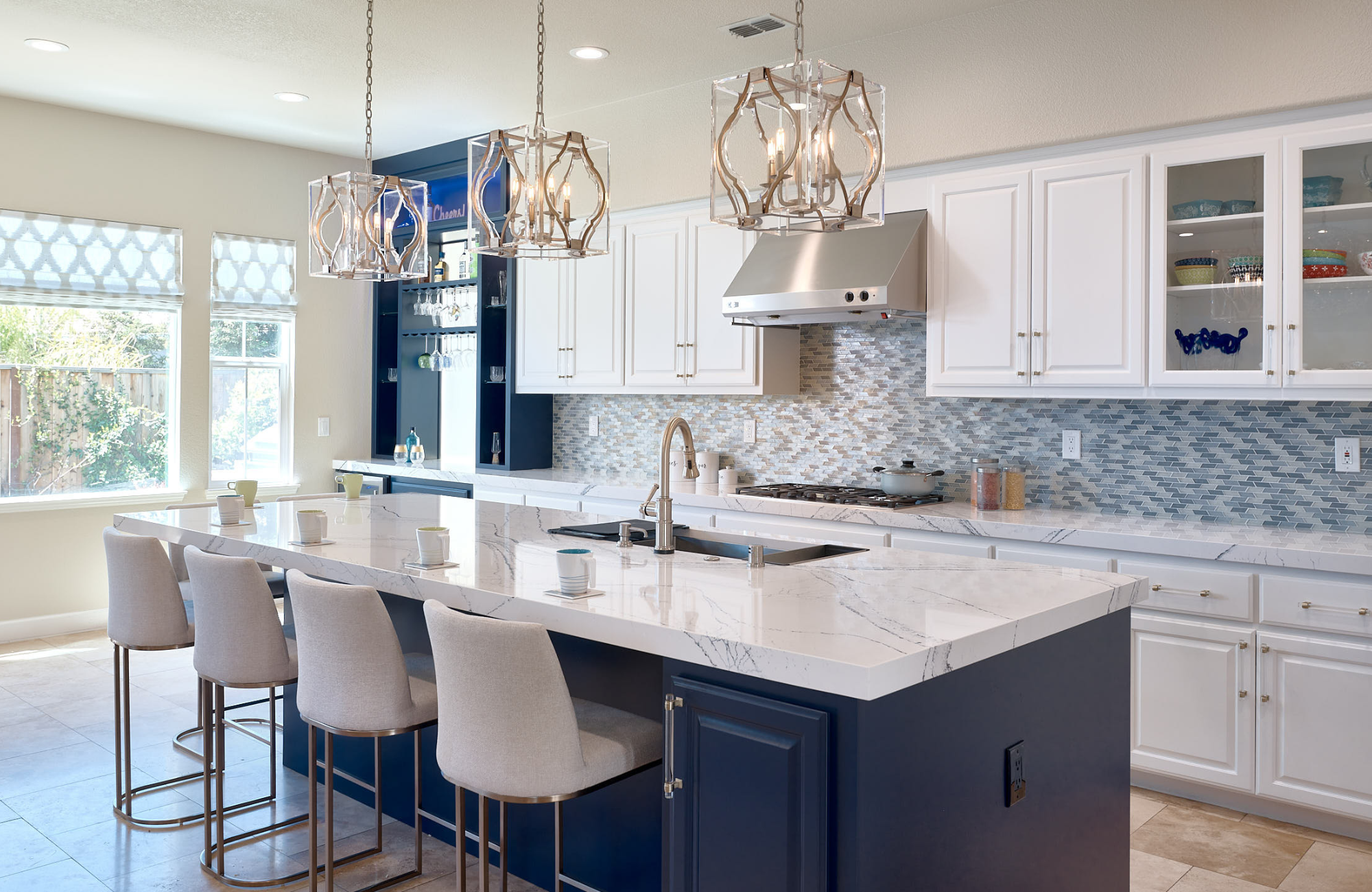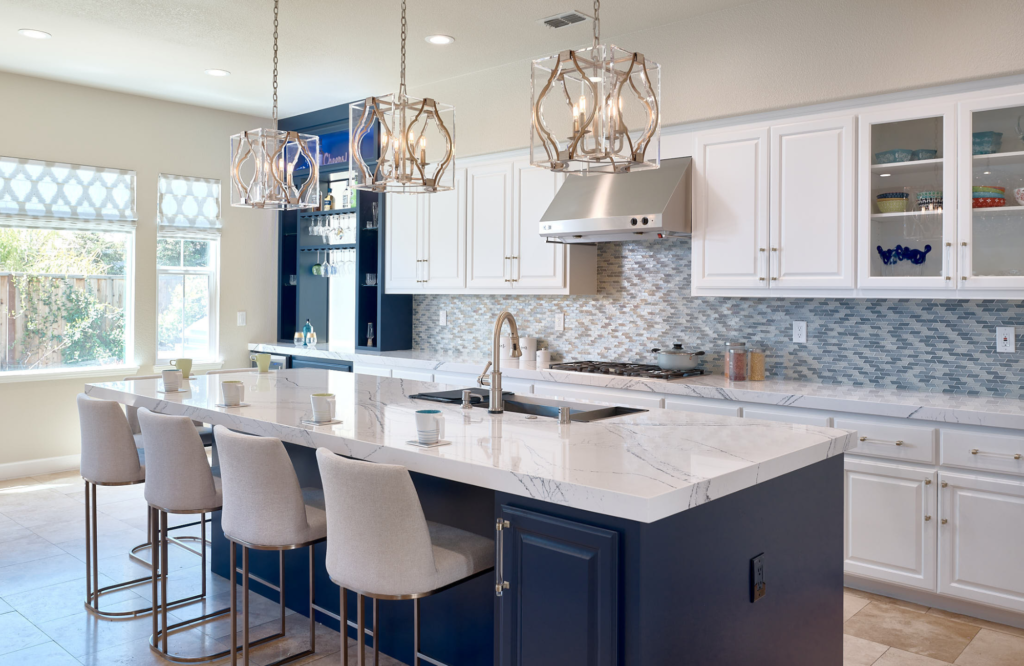 2. Convenient Deep Drawers
Regarding kitchen island storage, drawers are like the superheroes of convenience! They make accessing your kitchen essentials a breeze. No more digging through deep cabinets or struggling with awkward door angles – just slide out a drawer, and everything is right there, easily visible and within reach.
Plus, drawers are a game-changer for people of all ages and abilities. Whether you're a busy parent, a seasoned chef, or someone with mobility challenges, everyone can enjoy the accessibility and user-friendly design of drawers. They bring a sense of organization and efficiency, ensuring your kitchen island is functional and friendly to everyone who uses it.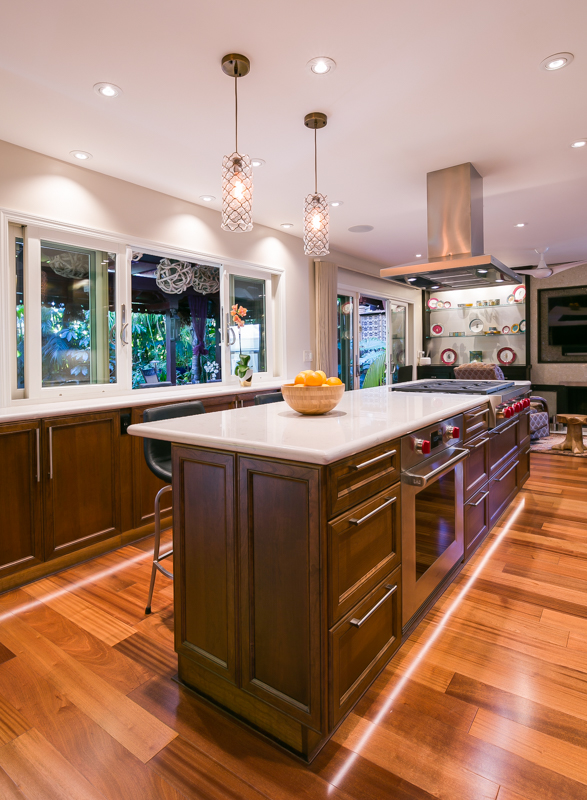 3. Easy Access for the Endless Electronics
NEC requires an outlet or receptacle on a kitchen island with a countertop. Consider installing at least two to three outlets on your island. This allows for flexibility in positioning appliances, plugging in laptops or tablets, and charging your family's devices. Also, consider adding some special features like USB plug-ins. They make it super convenient to connect your devices without the need for adapters or tangled cords.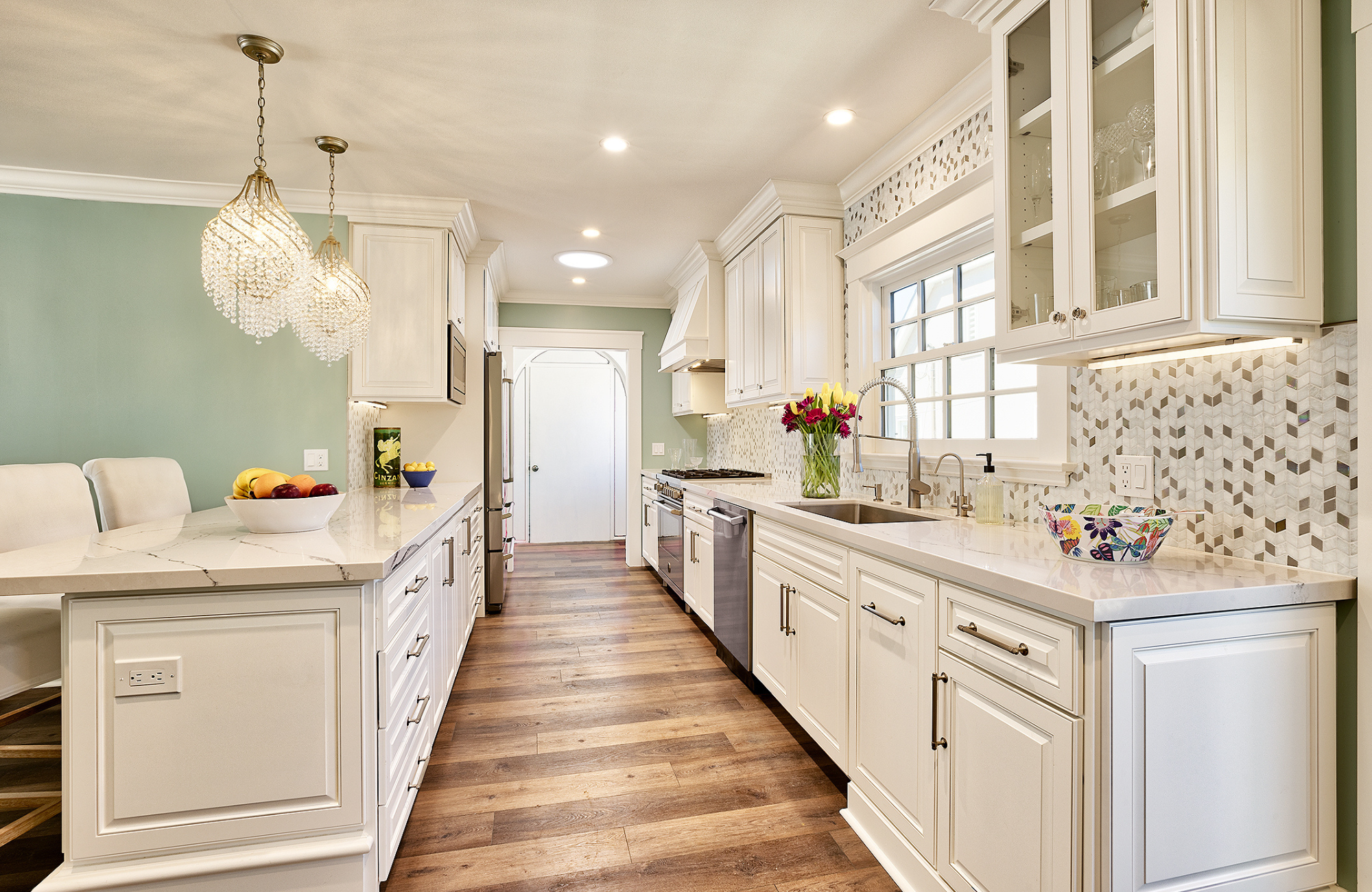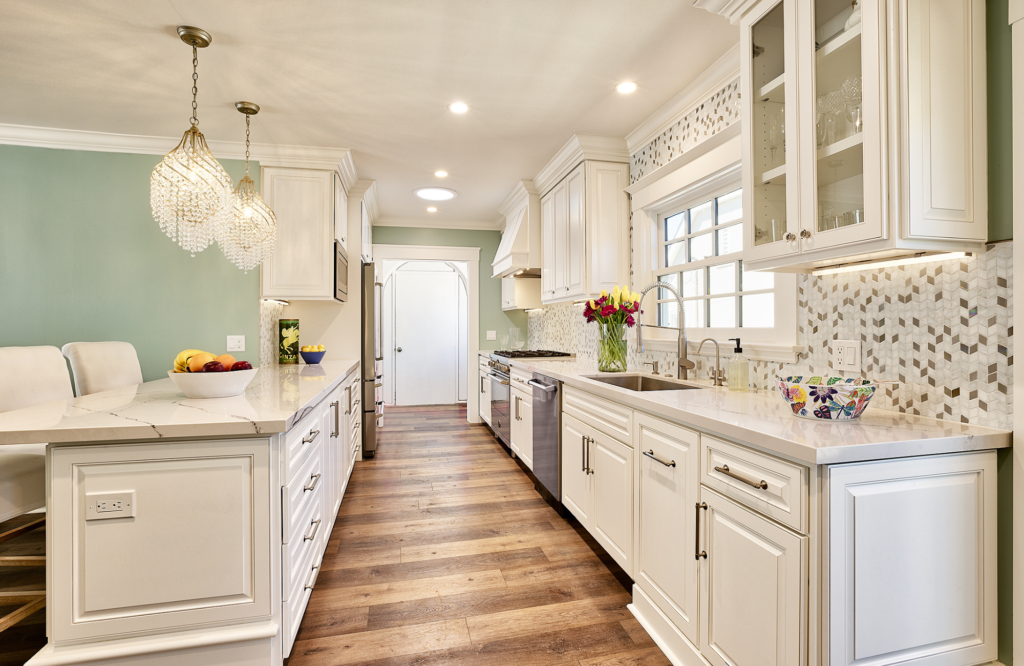 A well-designed kitchen island with these features becomes the heart of your home, where you prepare delicious meals and share memories. In the kitchens we design, other features we love to include are pull-out trash cans for easy waste management, a convenient prep sink for quick rinsing and food preparation, a hot water dispenser for tea, coffee, or even cooking without the need to wait for a kettle to boil, and a stylish wine fridge or beverage center to keep your favorite bottles perfectly chilled. These additional features add functionality, convenience, and a touch of luxury to elevate your kitchen experience.
If you're ready to design your most luxurious kitchen (with an island, of course), reach out to us. We can't wait to hear about your project.
Cheers,
Sheeja