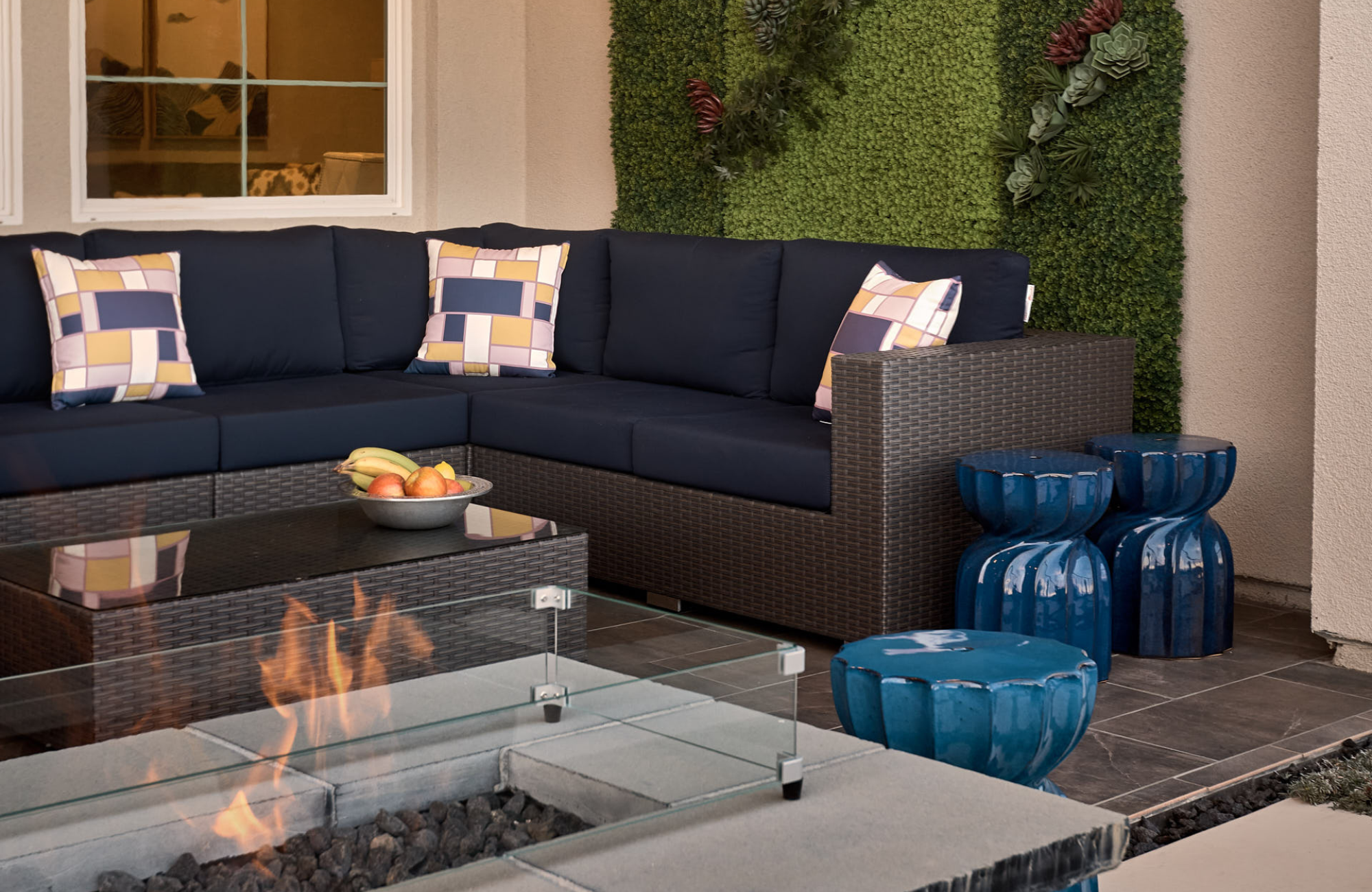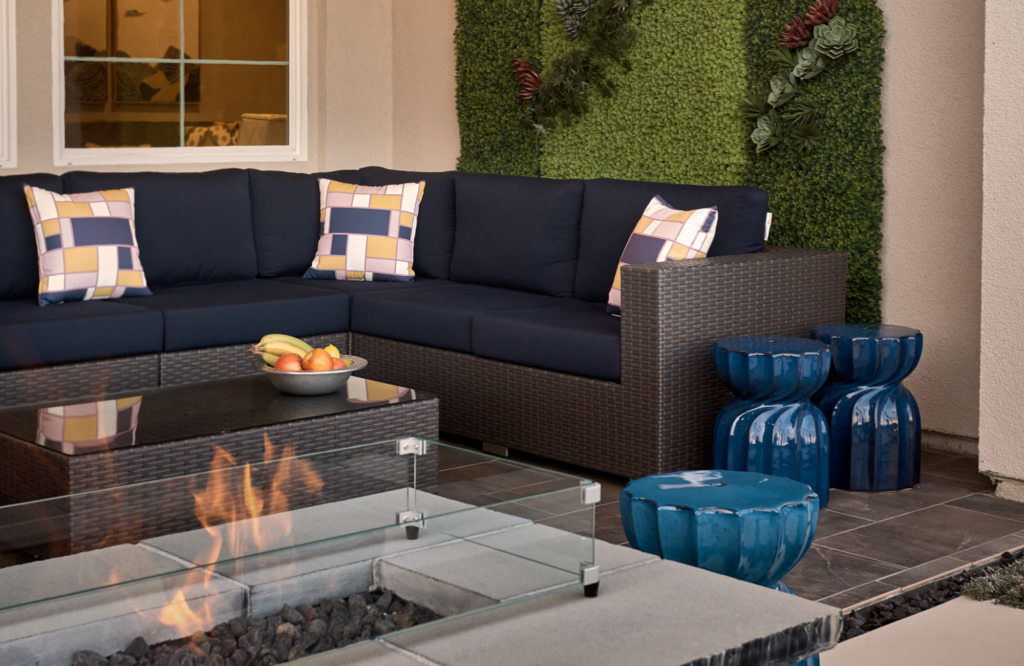 Having an outdoor living space is incredibly important because it gives you a chance to escape the confines of indoor life and reconnect with nature. It's a wonderful place to unwind, have fun, and spend quality time with your loved ones, creating unforgettable moments and adding joy to your life.
Ready to transform your outdoor living space into a haven that checks all the boxes? Follow our tips to create a space where tranquility, laughter, and beautiful moments come together! Whether you're yearning for a serene escape, a place to entertain and make lasting memories with family and friends, or simply want to bask in the natural beauty around you, we're here to help you bring your dreams to life.
1. Let Your Vision Guide You
Close your eyes and let your imagination wander to your ideal outdoor space. How would you love to use it? Picture yourself in the morning, enjoying a cup of coffee as a couple, savoring the peacefulness of nature. Imagine gathering your family and friends for laughter-filled barbecues and memorable celebrations. Envision yourself curled up in a cozy nook, engrossed in a captivating book, or simply basking in the serenity of solitude.
Take a moment to dream and visualize how you would love to use your outdoor space, and let that vision guide you toward creating the perfect oasis for your unique needs and desires.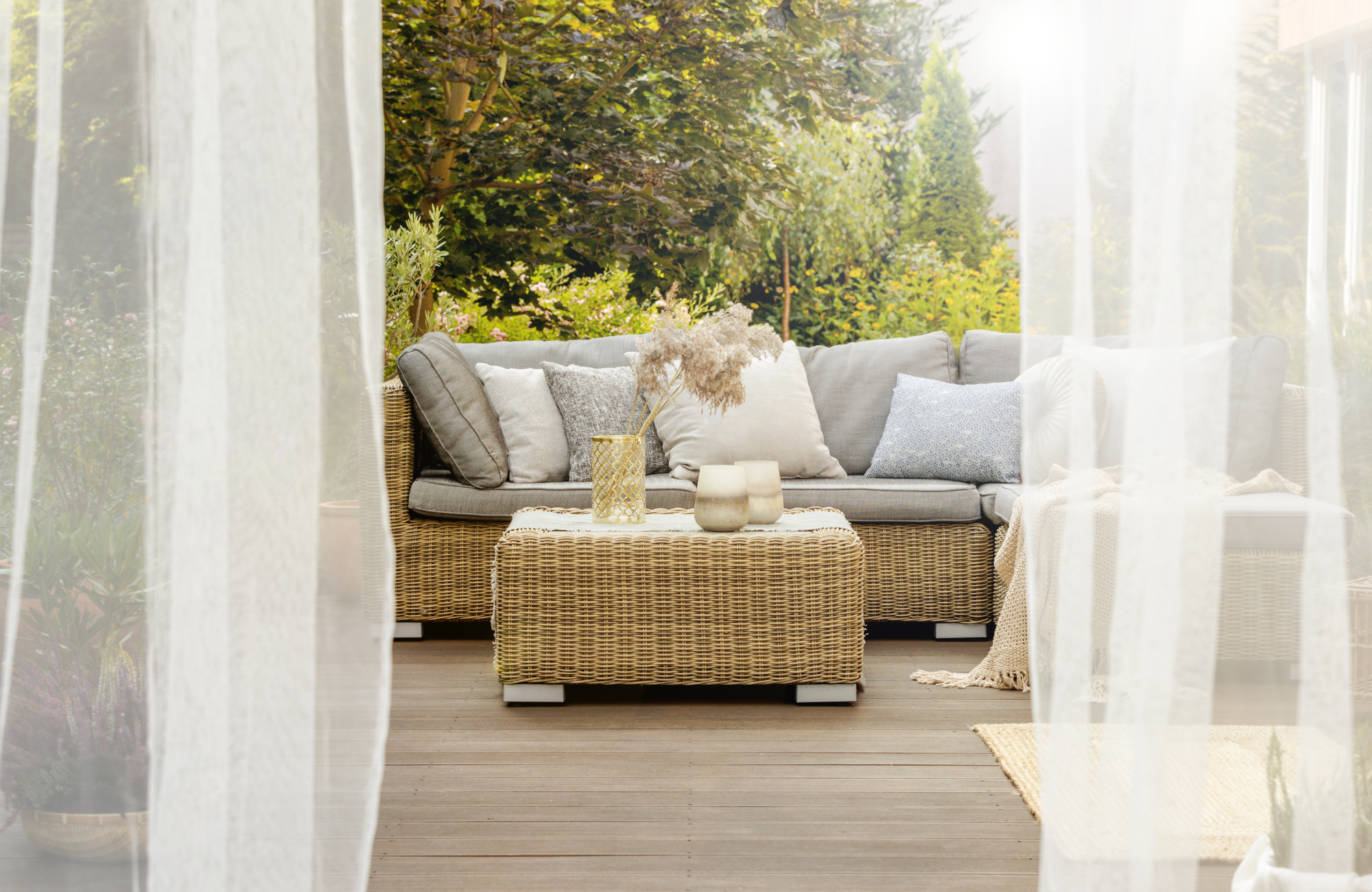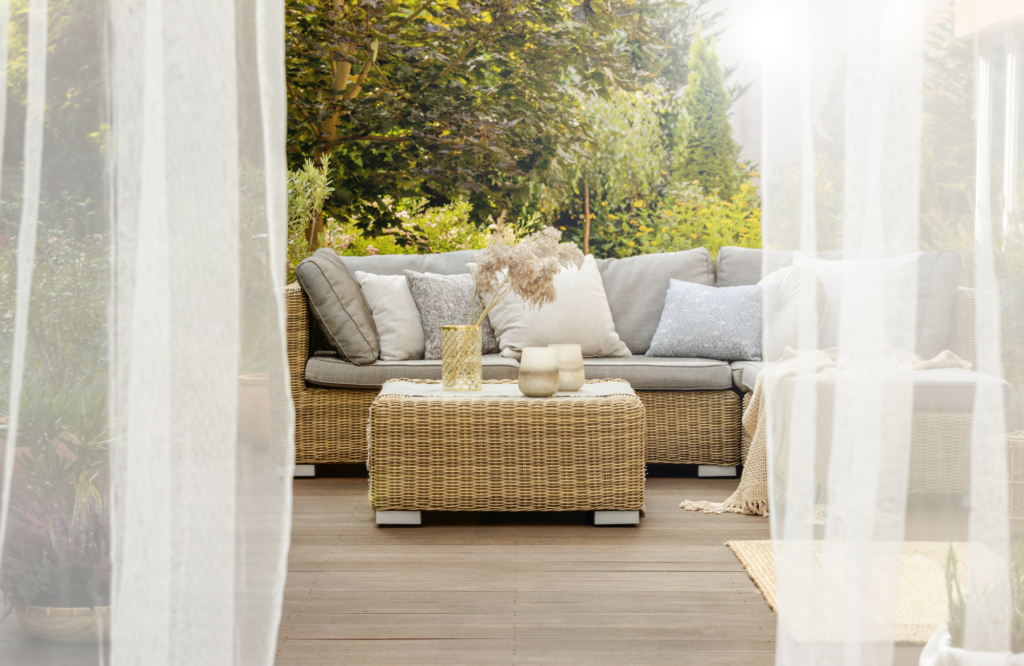 2. Choose Quality Outdoor Furniture
Outdoor furniture can face wear and tear due to exposure to the elements. However, there are ways to mitigate these concerns. When choosing materials for outdoor living, consider options that are known for their durability and weather resistance.
Teak is a popular choice for its natural beauty and ability to withstand the elements. Aluminum furniture is lightweight, sturdy, and resistant to rust. Polywood, made from recycled plastic, offers the look of wood without the maintenance and is highly resistant to fading and moisture damage.
Look for trusted brands like Sunbrella for outdoor fabrics that are fade-resistant, water-repellent, and easy to clean. Investing in quality outdoor furniture and accessories made from these materials will ensure a beautiful and long-lasting outdoor living space.
Additionally, consider using protective covers when furniture is not in use, providing an extra layer of defense against the elements. Regular maintenance, such as cleaning and applying sealants or protective coatings (as recommended by manufacturers), can also help prolong the life of your outdoor furniture, ensuring it remains in great shape for years of enjoyment.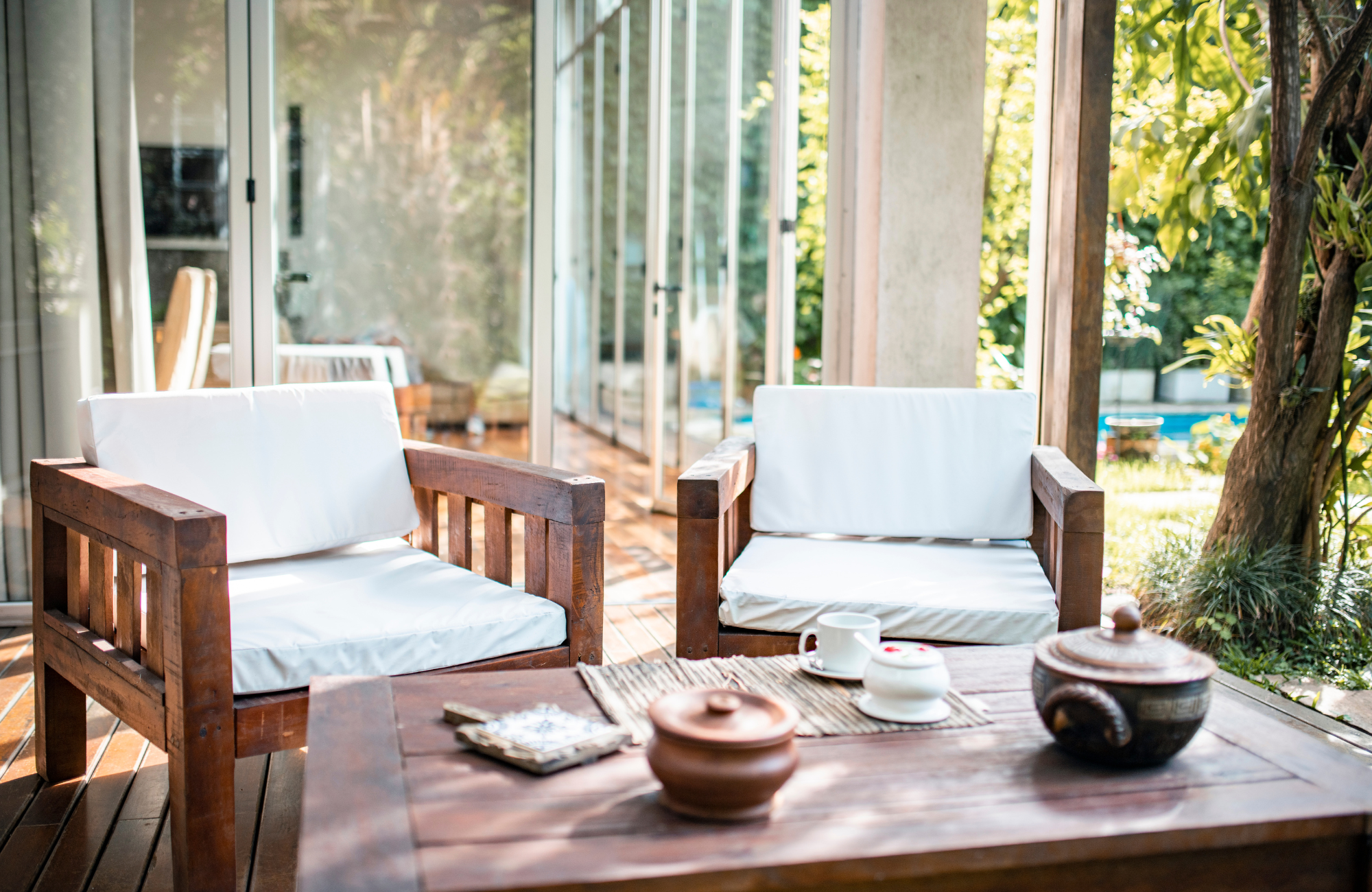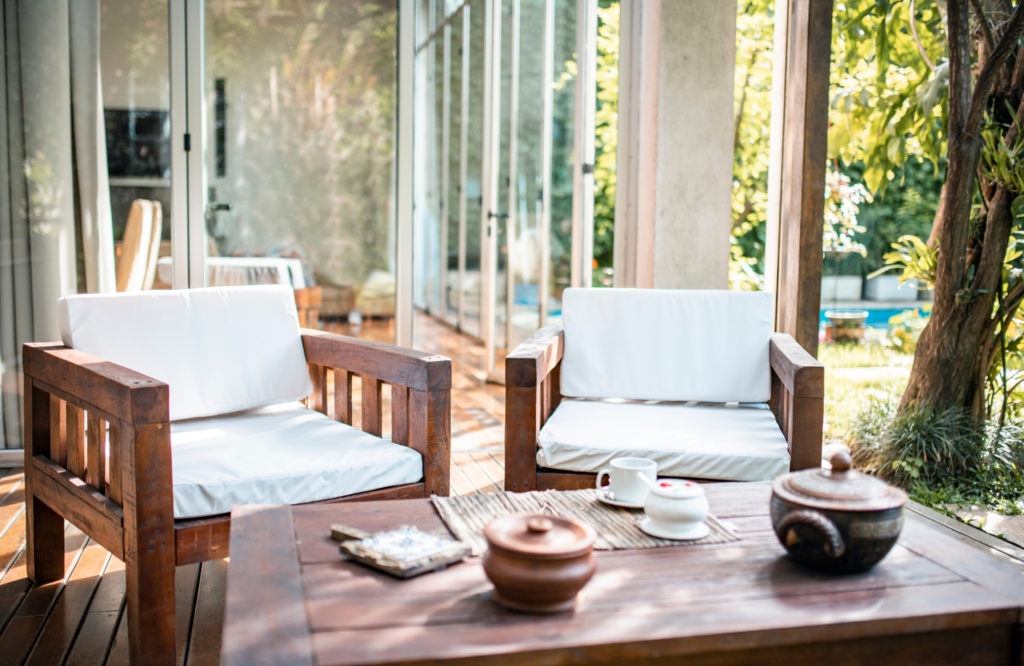 3. Thoughtfully Layer Furniture, Accessories & Decor
Outdoor spaces are not so different from their indoor counterparts. You can create a cohesive design by incorporating the concept of layering, just like you would indoors. Start with a foundation, such as an outdoor rug, to define the space, then add furniture to create functional seating areas.
Next, layer with fabrics like cushions and pillows to provide comfort and style, and finally, enhance the ambiance with colorful accessories and decor pieces that reflect your personal taste and add character to your outdoor "room." By thoughtfully layering these elements, you can transform your outdoor space into a welcoming and stylish extension of your home.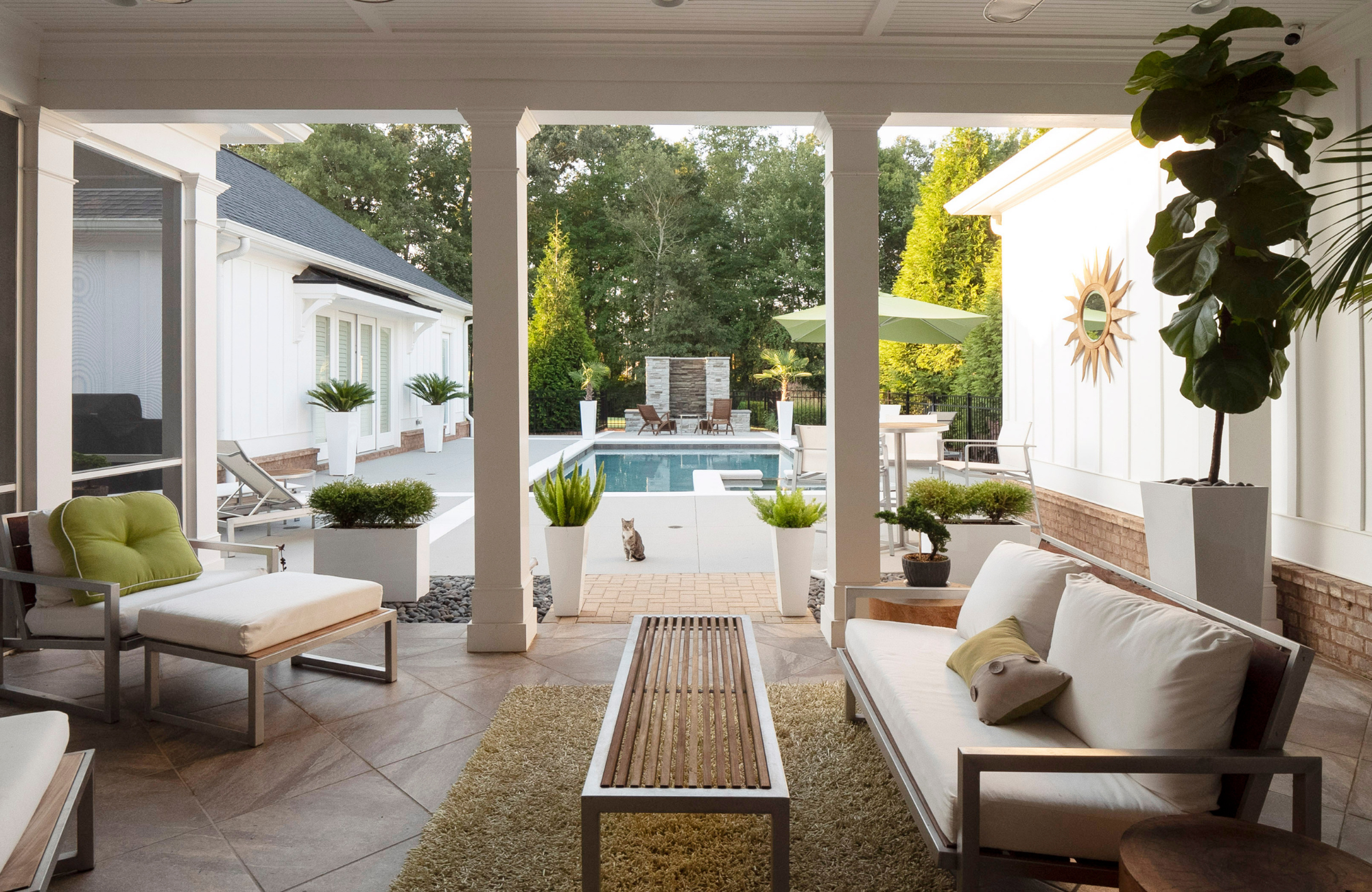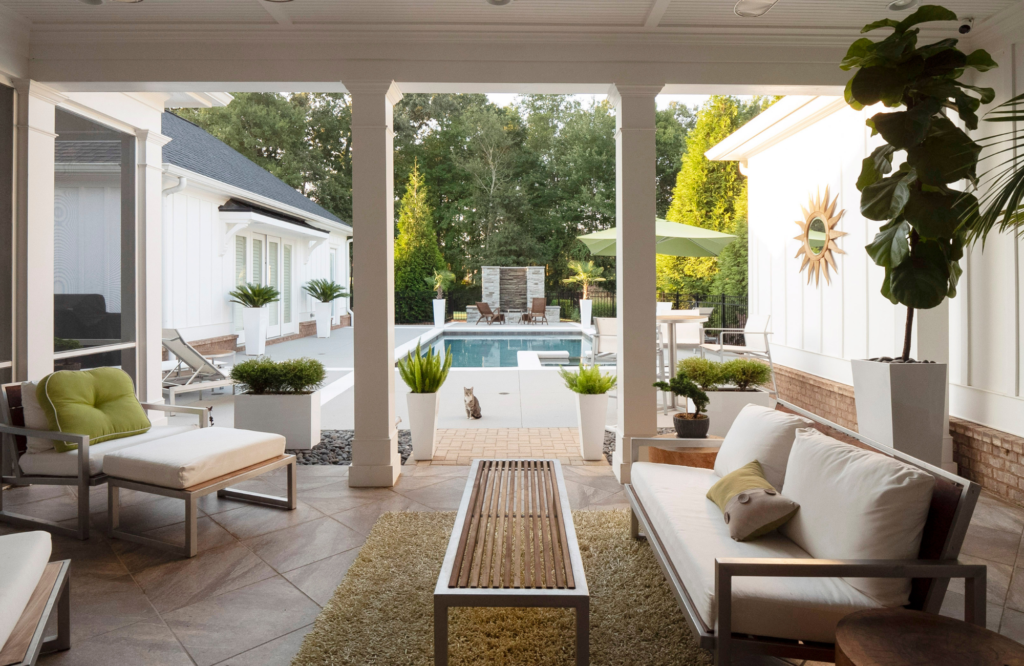 We hope these tips inspire you to create the outdoor living space of your dreams. Remember, it's all about designing a space that aligns with your personal taste and needs.
If you need assistance or want expert guidance in designing or styling your outdoor oasis, don't hesitate to reach out. We're here to help you bring your vision to life and make your outdoor living dreams a reality. Happy designing!
Ready for an outdoor space that leaves you speechless (in the best way)? Contact us! We'd be delighted to help!
Cheers,
Sheeja