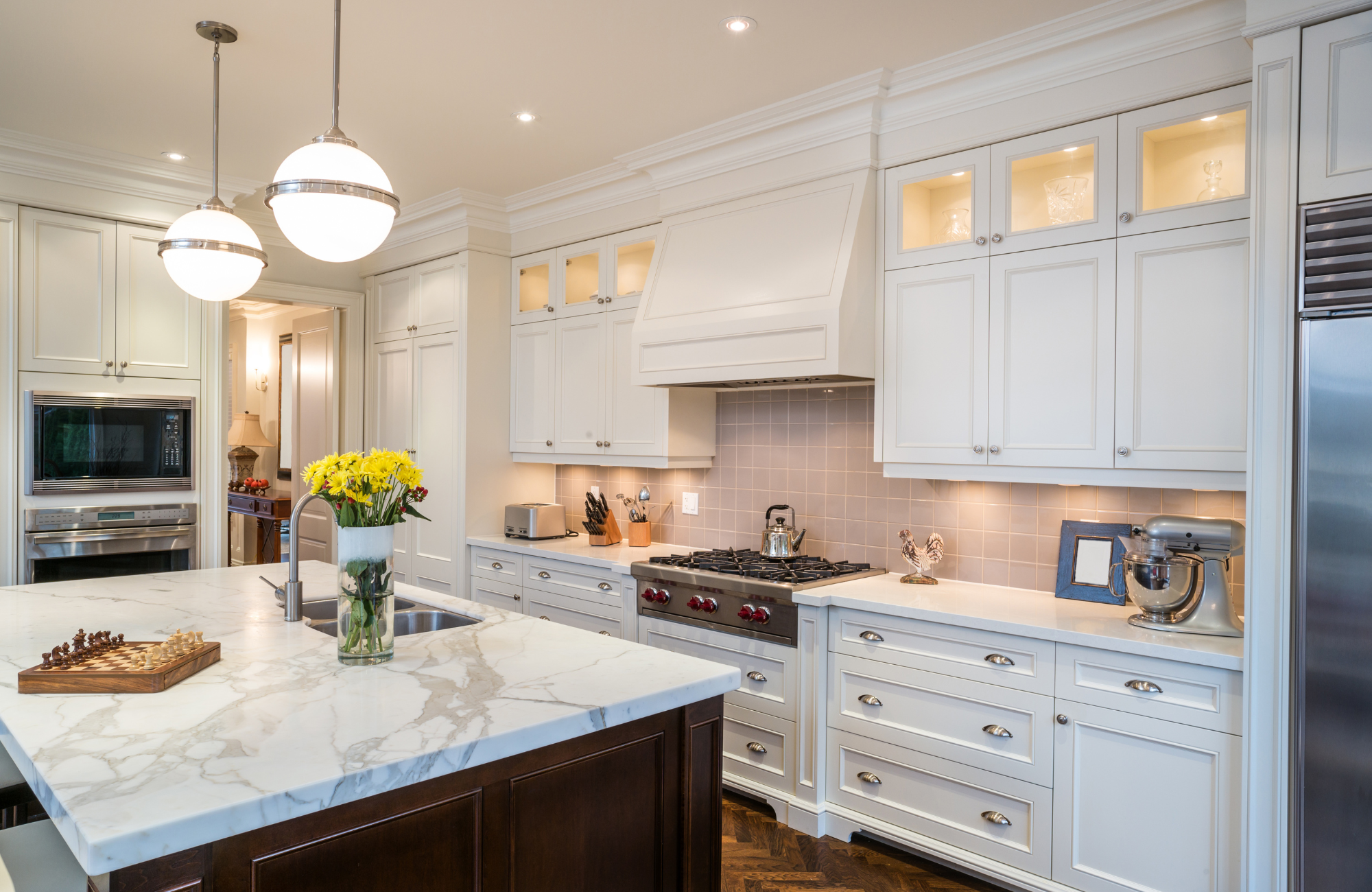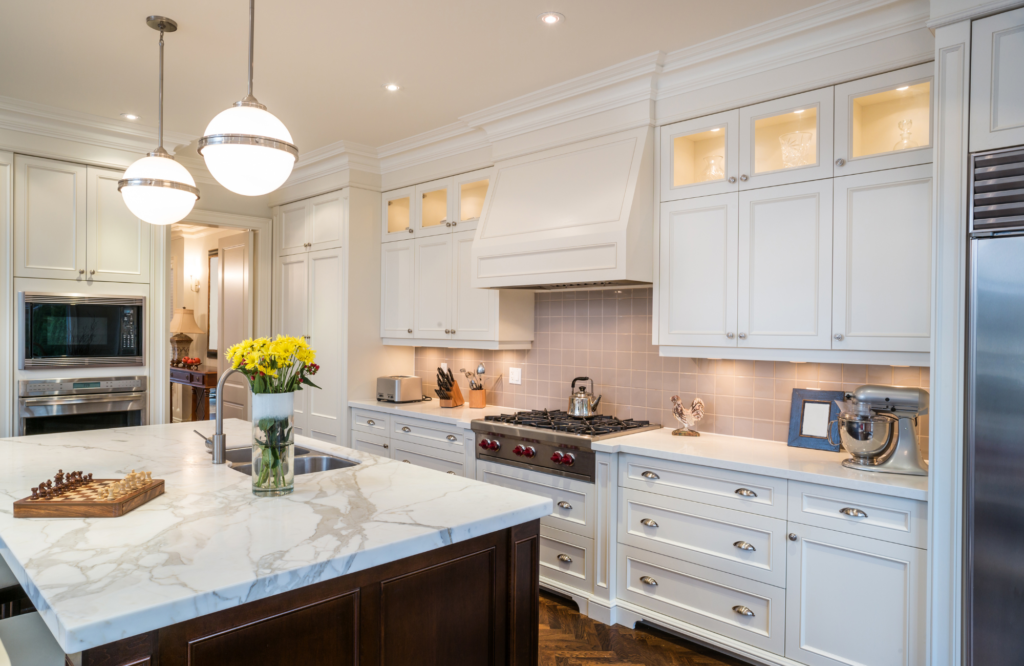 Storage space is essential for keeping any kitchen organized and functional. Otherwise, it can get cluttered, making it challenging to prepare meals. Properly planned storage and organization can maximize the use of space and ease accessibility, allowing you to enjoy spending time in the kitchen, whether cooking or dining or engaging in other activities.
Tip #1: Enhance Storage by Extending Your Cabinets to the Ceiling
Taller cabinets in the kitchen can create a feeling of larger space as the eyes are drawn to the height. These cabinets, with proper organizing solutions, can provide additional and efficient storage space. For small footprints, especially, the taller units can help maximize the vertical height of the kitchen for storage. We think taller cabinets are a must for any kitchen.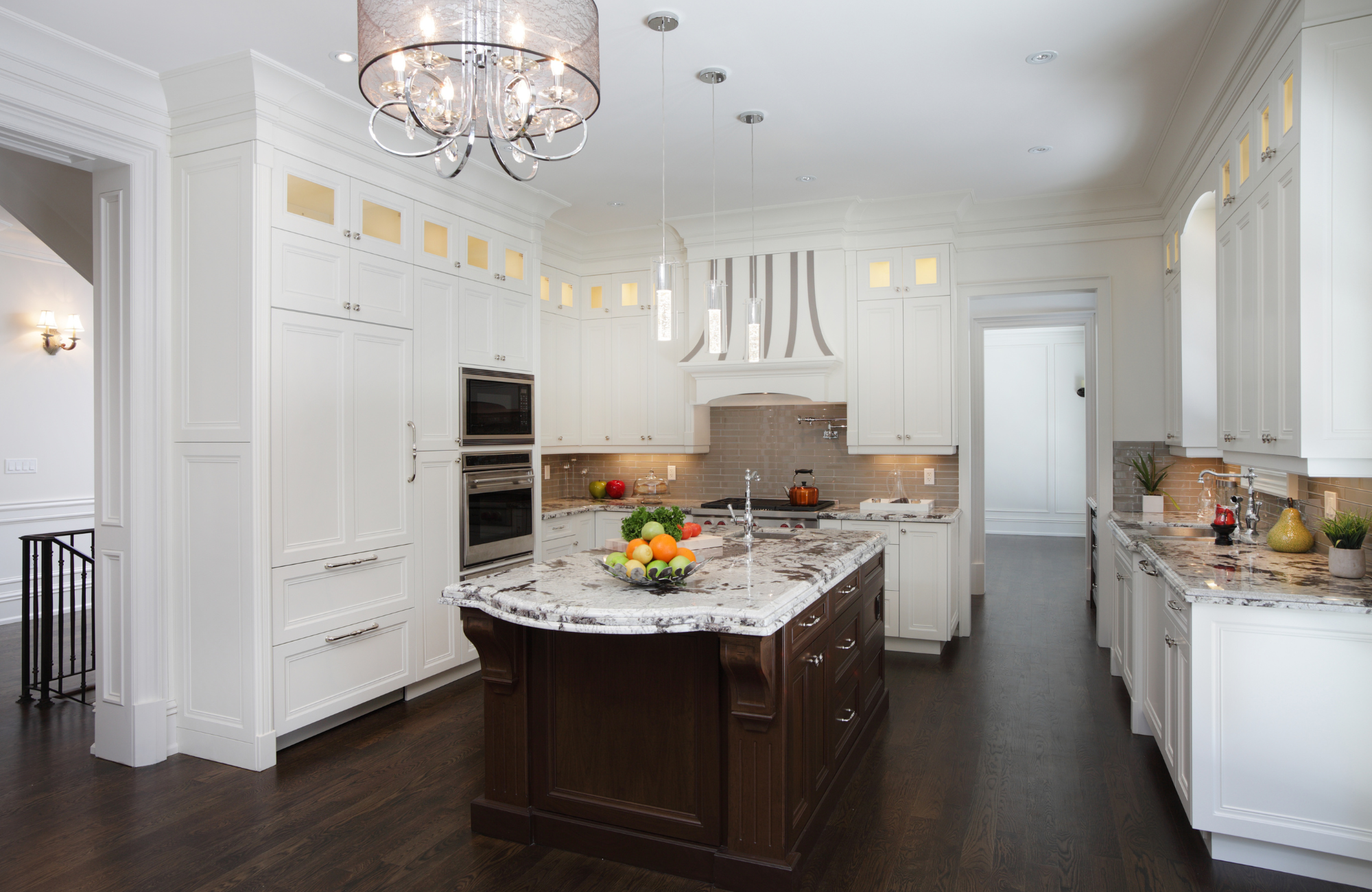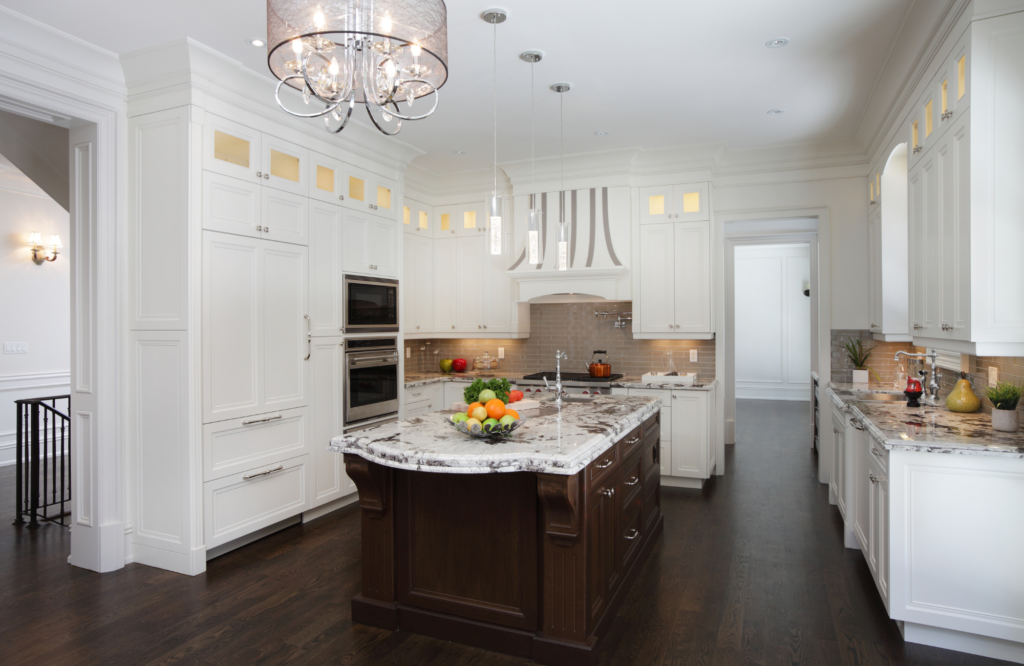 Tip #2: Create More Functional Storage with Custom Built-Ins
Custom built-in cabinets are typically designed to solve a particular problem or a design dilemma that standard solutions cannot satisfy. For example, we might design and create a custom home bar based on a client's specific needs, or create a built-in space to keep formal dining dishes and table linens. If there are specific needs, a custom built-in is the way to go.
You can also personalize and create a unique look that complements the overall style of your space. Additionally, custom built-in cabinets can add value to your home and make it more attractive to potential buyers, as they are often seen as a high-end and desirable features in modern kitchens.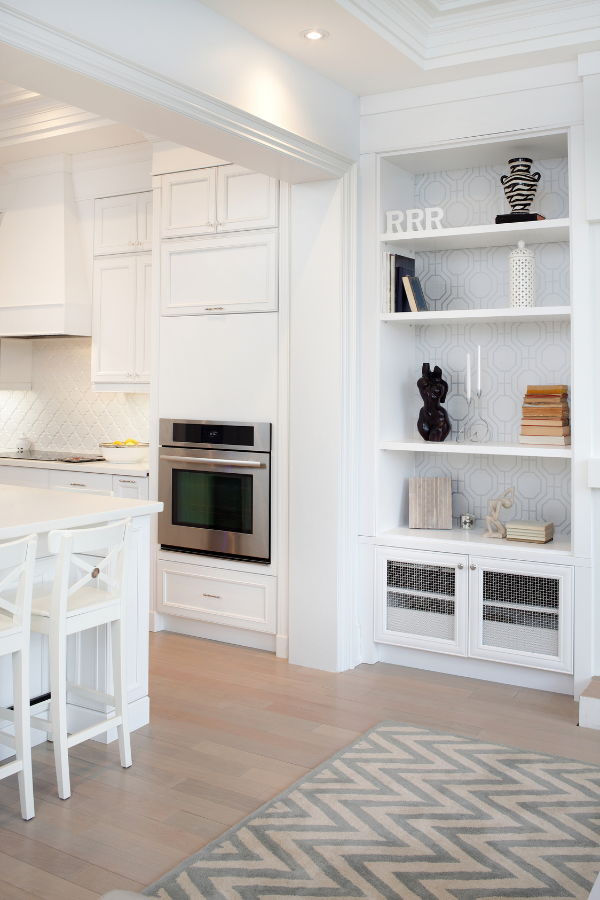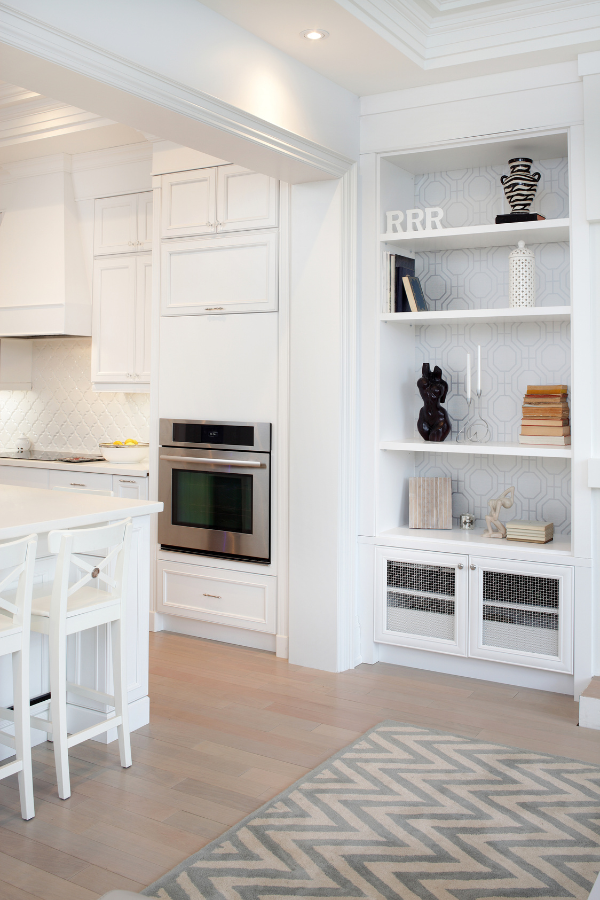 Tip #3: Install an Island with Hidden Storage to Hold Your Essentials
In addition to the extra counter space for food preparation and a serving area, which can be especially useful if you have a large family or enjoy entertaining guests, an island also provides additional storage.
We typically include storage solutions for small kitchen appliances, cookware, and serveware in the island. An island serves as a central hub in the kitchen, creating a natural gathering place for family and friends to socialize and connect while meals are being prepared.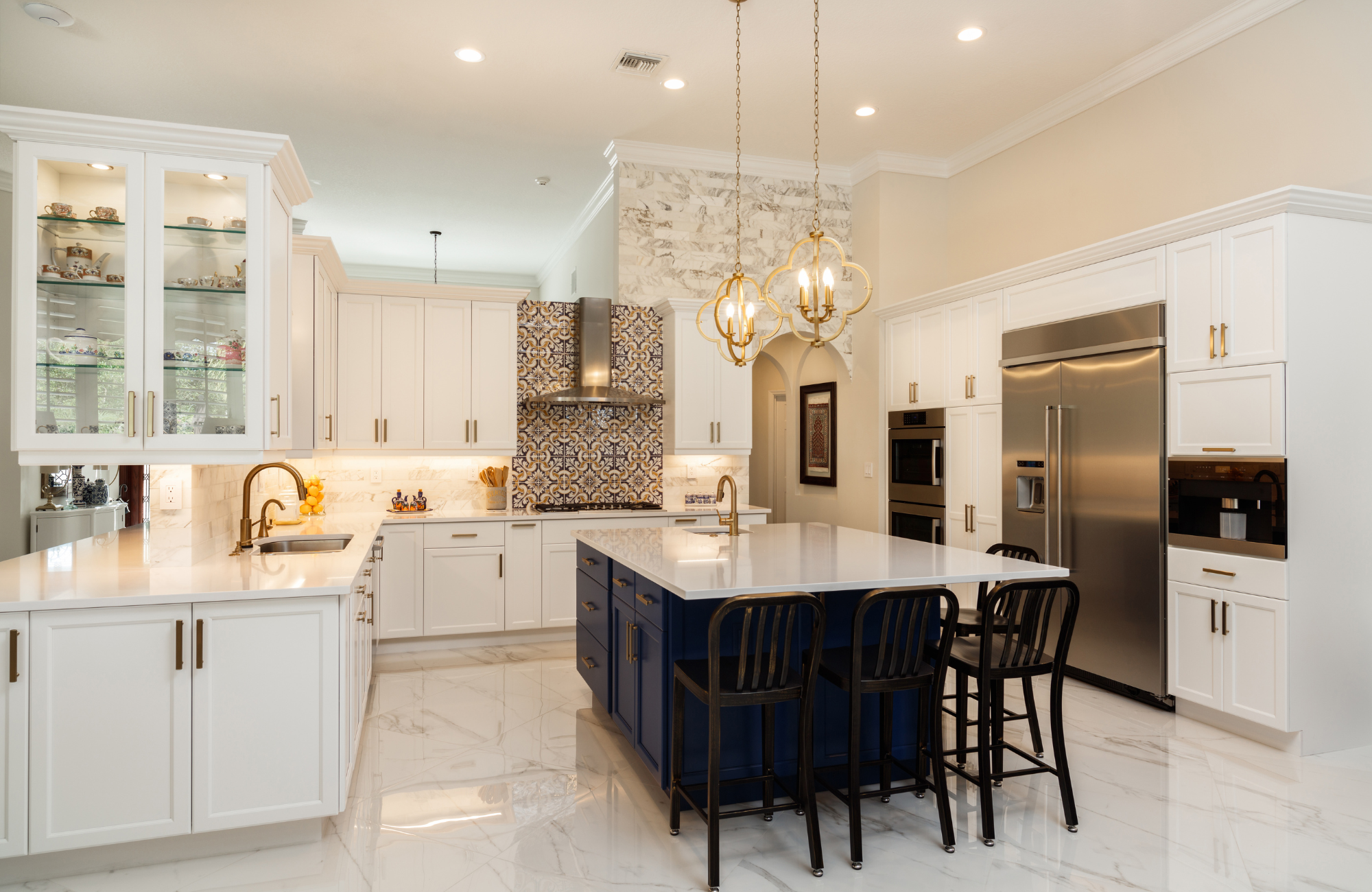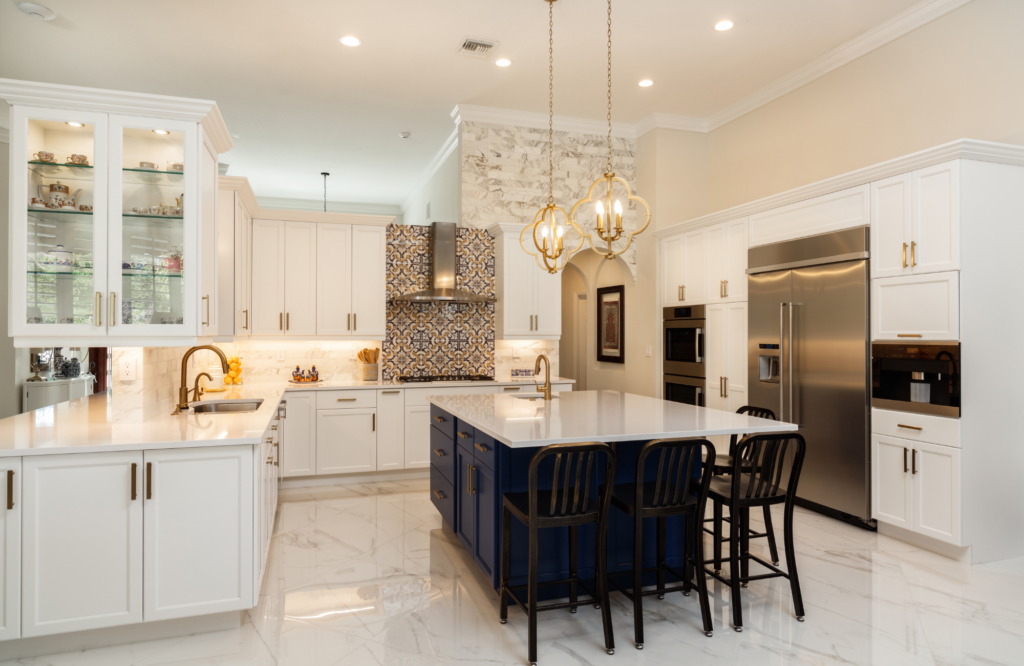 Bonus Tip: Decide to Use Drawers, Not Doors for Lower Cabinetry
Choose drawers over doors for lower cabinets for easy access as they slide out and allow you to see everything at once. Doors may require you to stoop or bend down to search for items in the back of the cabinet. Drawers also offer a sleek and modern look to your kitchen.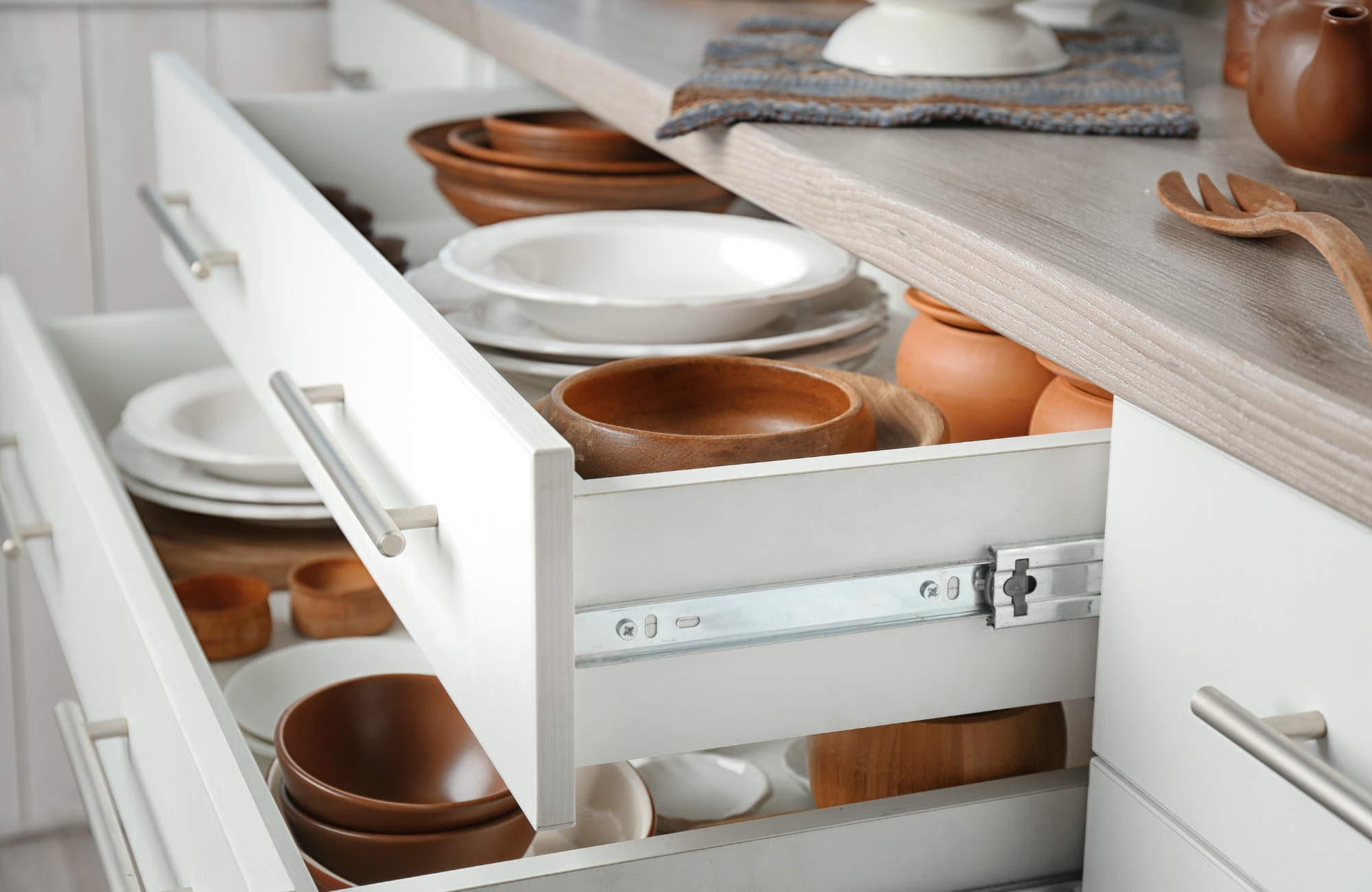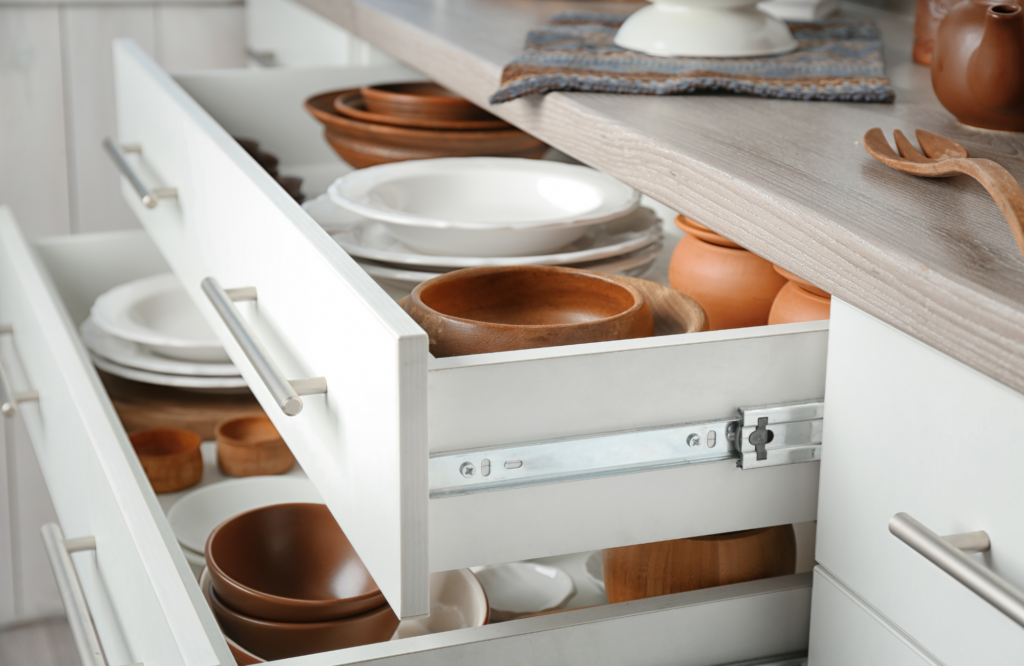 Increasing Your Kitchen's Functionality
Choosing these storage solutions can increase the functionality, accessibility, and appearance of a kitchen. There is a place for everything and everything has its place when you design a kitchen properly while keeping your needs in mind. This reduces the clutter and simplifies your life.
When we work with you through our design process, we spend time learning and understanding your needs, preferences, and lifestyle to create a kitchen design that is tailored to your specific requirements. We assess the space and storage needs to determine the best cabinet layout, configuration, and storage solutions. We also help you in selecting the right cabinet features and accessories to enhance functionality and convenience.
If you're ready to increase the storage in your kitchen, reach out to us. We can't wait to hear about your project and help you from start to finish.
Cheers,
Sheeja