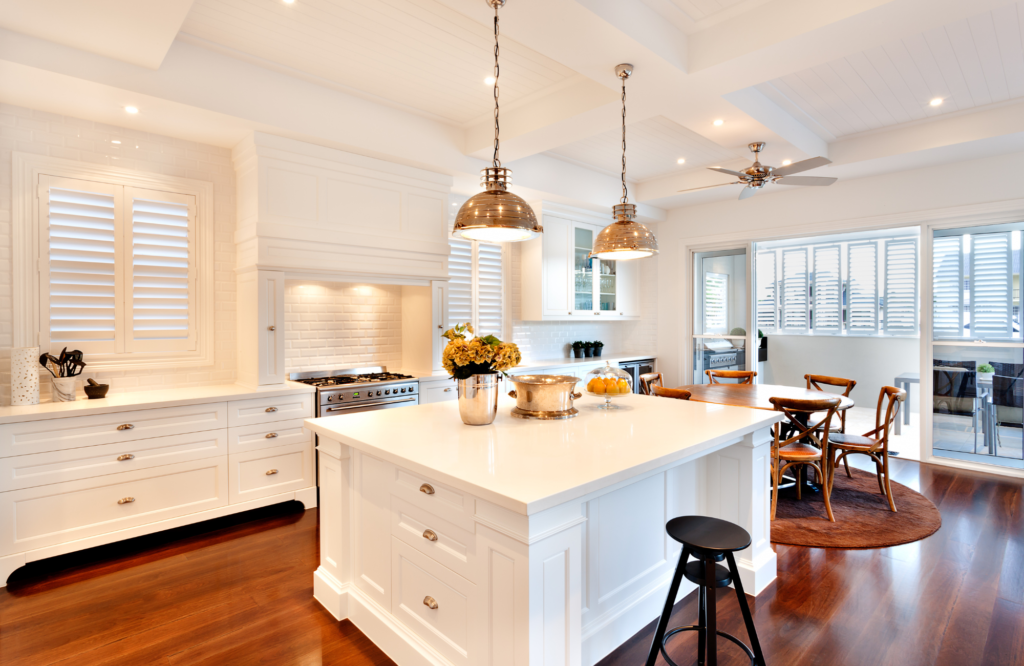 The kitchen is the central hub in any home, but when it comes to window treatments, people often overlook this important element. It can be challenging finding the right type of treatment that works for the space.
Window treatments provide privacy and light control, allowing homeowners to adjust the level of natural light entering the space while maintaining their privacy. But, they also present a unique set of challenges. Kitchens are exposed to moisture, heat, and cooking odors, making it essential to choose window treatments that are durable, easy to clean, and resistant to these factors.
This sets kitchens apart from other spaces in the home, as the window treatments must not only be functional but also capable of withstanding the unique challenges posed by this room. Here are 3 window treatment options for your kitchen…
Option #1: Durable Faux Wood Blinds or Shutters 
Faux wood blinds or shutters can be an excellent choice for kitchens due to their resistance to warping, fading, and cracking, even when exposed to heat and light. Their synthetic composition makes them moisture-resistant, durable, and easy to clean, ideal for withstanding the challenges of kitchen-related humidity and spills.
Faux wood blinds and shutters offer privacy when needed, which is important in a kitchen, especially if it faces a busy street or neighbors. They are also cost-effective compared to real wood counterparts and come in a range of finishes and styles.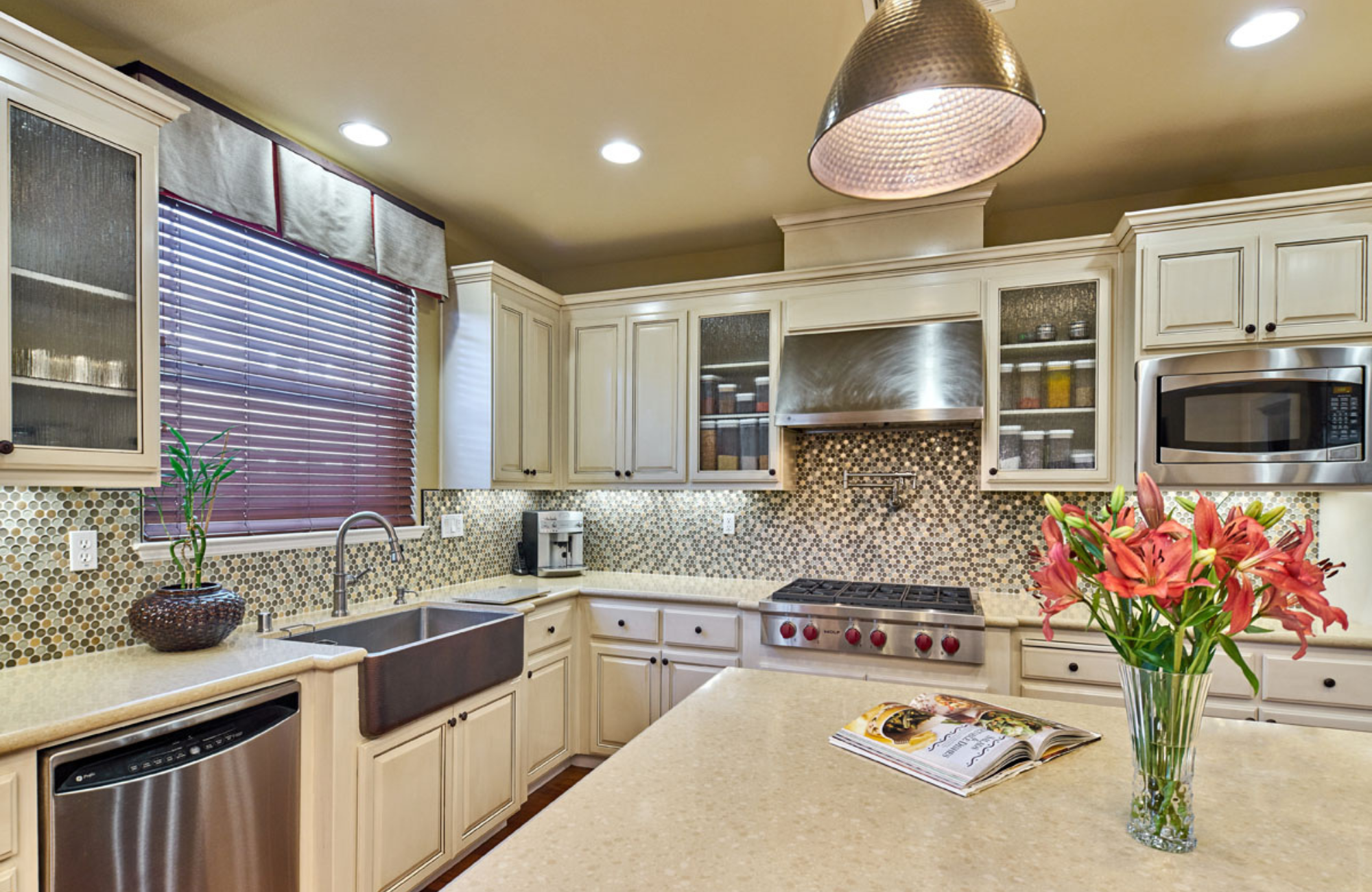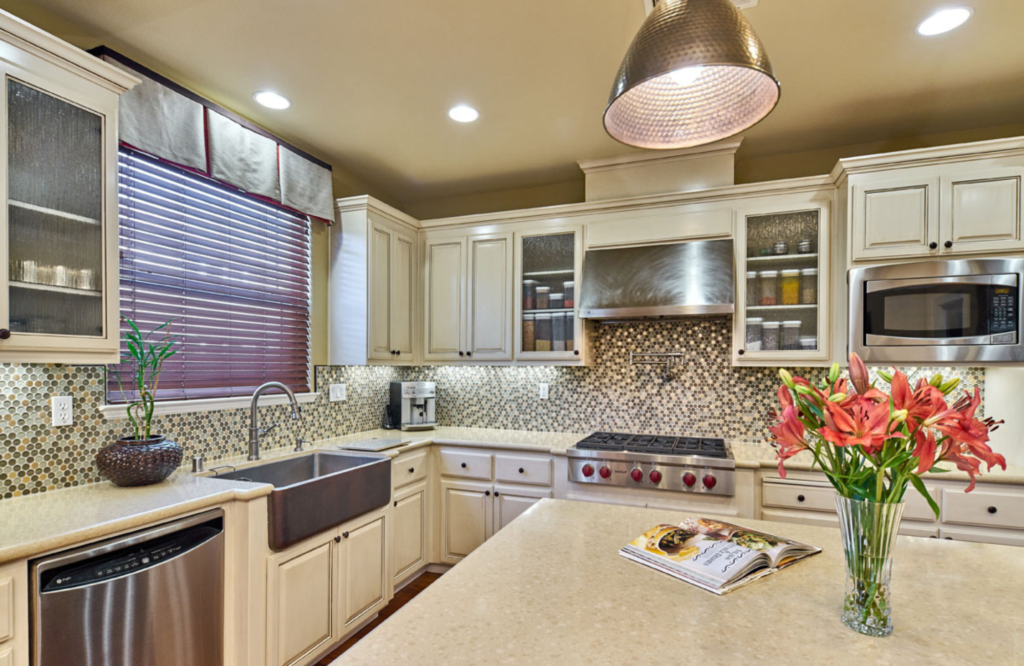 Option #2: Timeless Roman Shades
If you want to add a touch of elegance and sophistication to your kitchen, Roman shades are a good choice. Their classic, timeless design brings visual warmth to the space and enhances its overall aesthetic appeal.
Available in various fabric options, colors, and patterns, they allow you to choose a style that complements your kitchen decor. Whether you prefer sheer or blackout-lined fabrics, Roman shades offer versatility in light control and privacy. 
Additionally, they can be customized to fit your windows precisely, ensuring a tailored look, and can be easily combined with other window treatments for a layered look.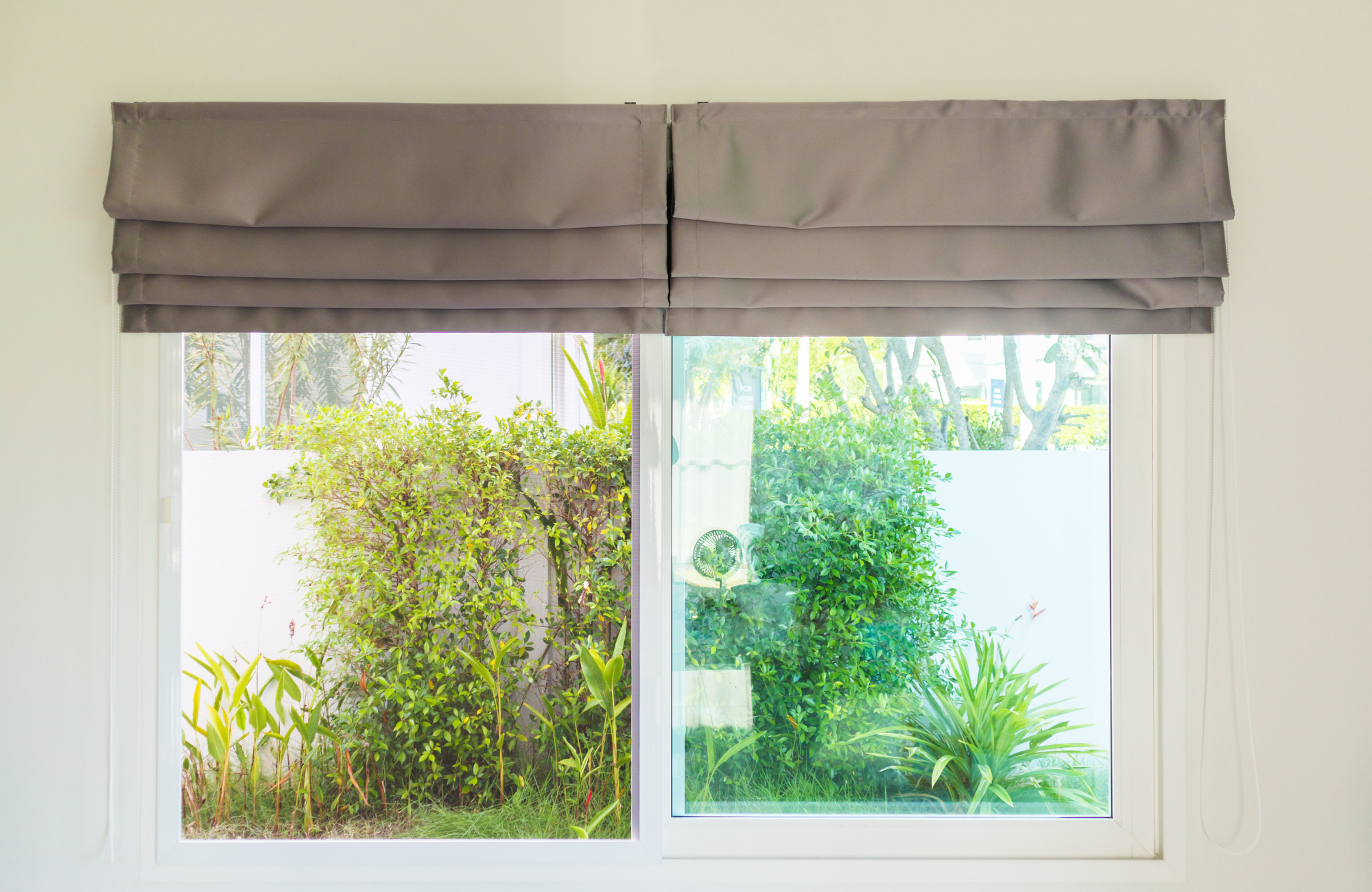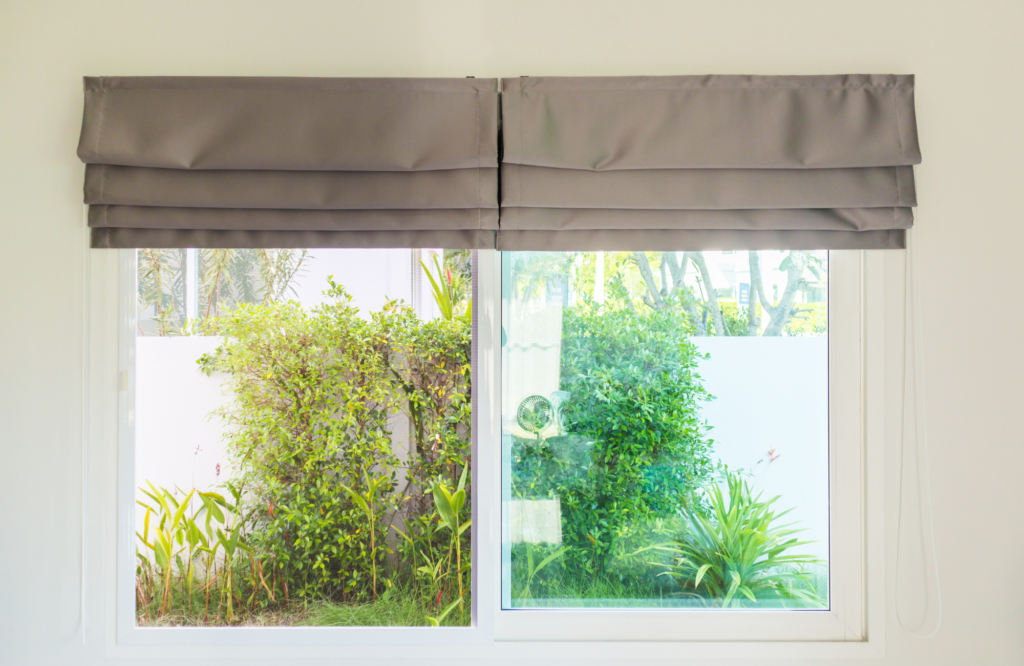 Option #3: Light-Filtering Sheer Shades
Sheer shades consist of two layers of sheer fabric with horizontal vanes nestled between them, offering a unique balance of light control and privacy. They can be an excellent choice for various spaces, including kitchens, as they can be adjusted to allow varying levels of natural light, from a soft, diffused glow to maximum brightness.
This flexibility makes them ideal for controlling light while maintaining privacy. Many sheer shades are designed to filter out harmful UV rays while still allowing natural light, and they come in various colors, patterns, and fabrics, allowing customization to match your decor. Some sheer shades can also be combined with room-darkening roller shades for additional privacy and light-blocking capabilities.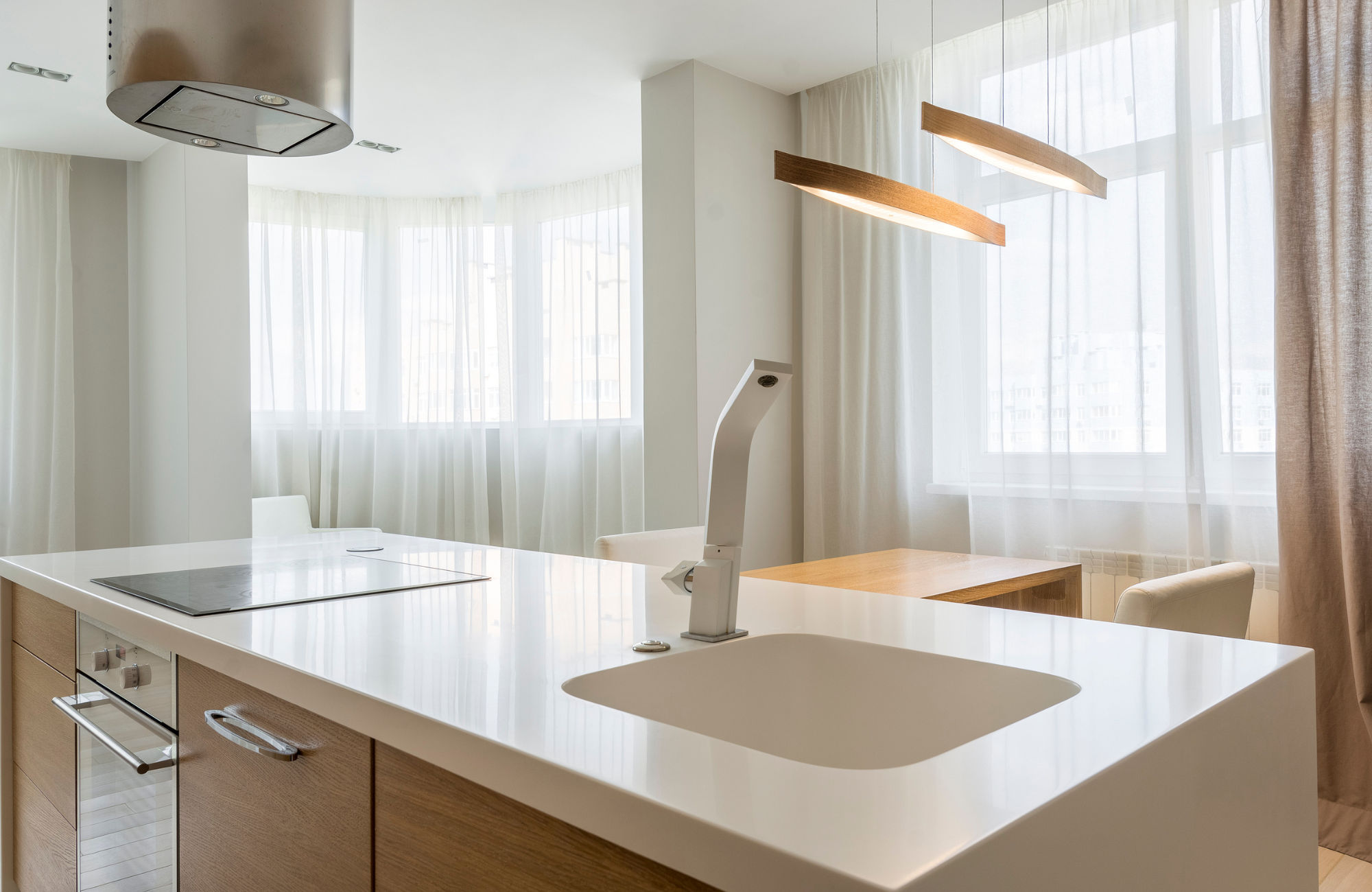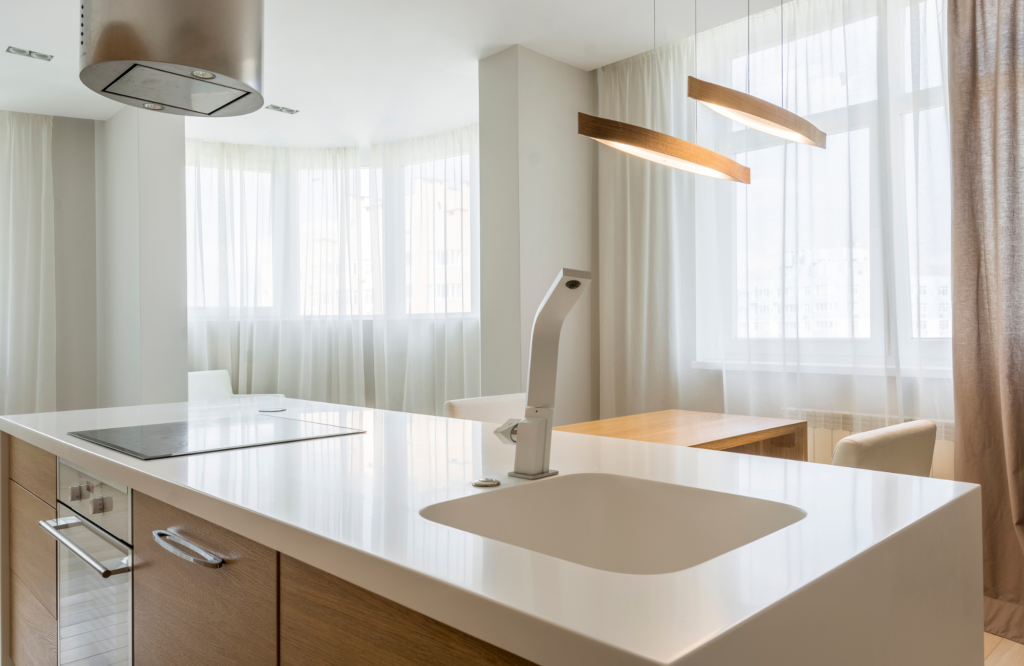 When deciding between window treatment options for your kitchen, consider the overall design style you want to achieve; faux wood blinds or shutters lend themselves well to traditional or rustic kitchens, while Roman shades offer versatility for various styles. Sheer shades can add a touch of elegance and work in contemporary settings.
Additionally, prioritize factors such as durability, ease of maintenance, and the level of light control needed to make the best choice for your specific kitchen needs. If you're ready for a professional to adorn your windows and bring your dream kitchen to life, let's talk! We'd be delighted to help.
Warmly,
Sheeja