You've been staring at the same drab living room for far too long – you're tired of its look, but a complete re-do is too expensive. Or perhaps you wish for one of those sleek, stylish and picture-perfect ones that you see on social media or in magazines. Well, look no further than this budget-friendly guide to update your space.
Wonders of Paint
A bit of paint can go a long way. Painting the walls and cabinetry is an inexpensive way to update the look and feel of your spaces. A complete kitchen remodel can get very expensive, but a fresh new look can be achieved by simply painting cabinets, while not breaking the bank. Make sure the overall color scheme works with the existing built-in features. If you do it right, the kitchen will look and feel as good as new.
Painting the exterior in a new and updated color scheme can make the house look fresh and new. If not, painting the front door in a bright hue to make it stand out can really increase the curb appeal of your home.
Replace Dated Fixtures
Replacing outdated fixtures can improve functionality and add style to any room. Replacing faucets and sinks can update the look of bathrooms and kitchens.
Switching out the old or adding new cabinet hardware is a simple and inexpensive way to update cabinets. If you have old kitchen cabinets with exposed hinges, replacing those with hidden ones will instantly transform the look to a more modern one.
Updating the decorative light fixtures like chandeliers, pendant lights and other ceiling or wall fixtures with LED ones can help cut costs, save energy, and create a more contemporary look. There are some creative designs out there using LEDs that were not possible with incandescent or other bulbs. Even changing out light switches and outlet plates can update the overall tired look to a fresh new look.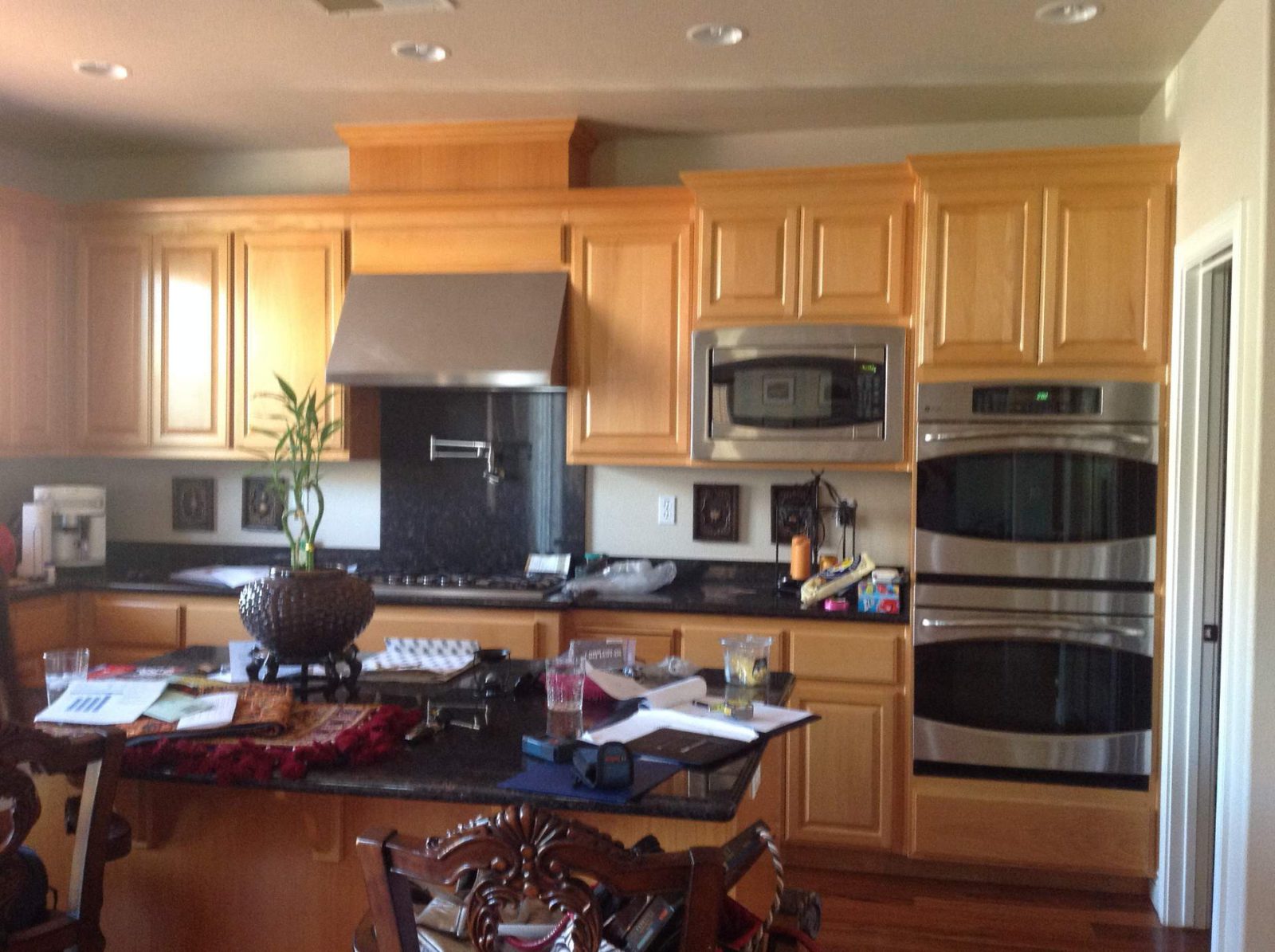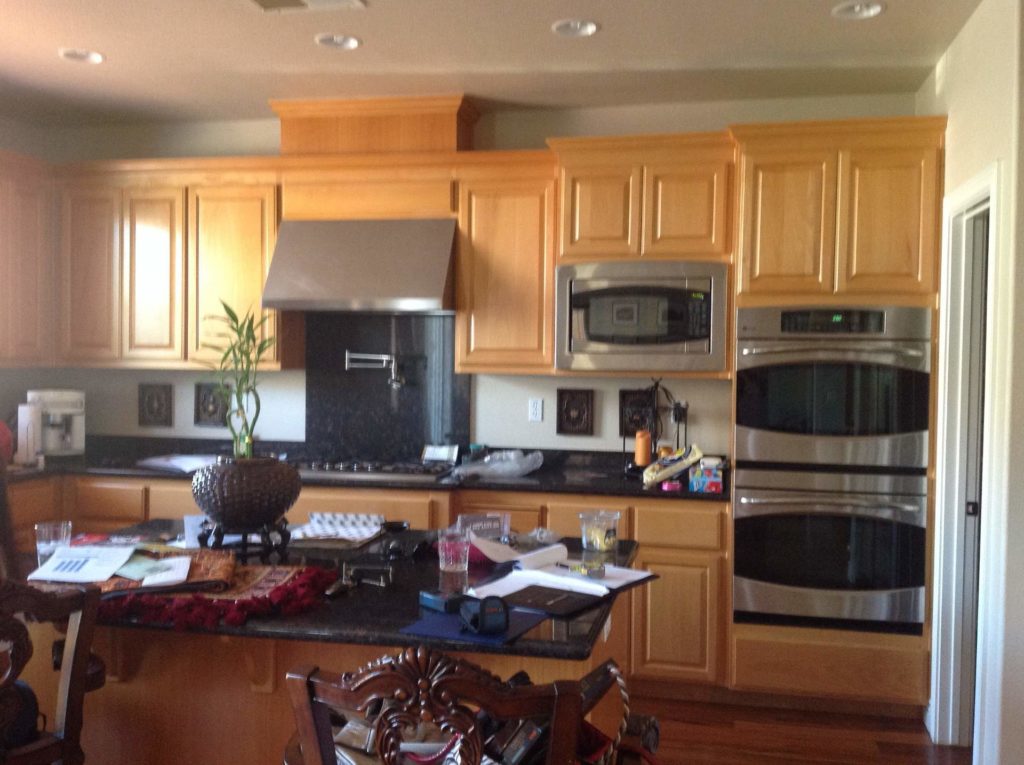 Architectural Details
When updating, attention to detail is critical to achieving a better look. Adding architectural details is an excellent way to add richness and character to a room. Big statement ceilings are trending currently, but if it isn't in your budget, adding crown molding, wall paneling, or wainscoting in the common spaces can create an upscale look.
In the kitchen, adding a backsplash can instantly create a focal point and can completely revamp the kitchen. It also improves functionality as clean-up is easier. Changing countertops—with natural stones or engineered quartz—can not only transform your kitchen but bring an upscale look and simplify maintenance.
Smaller details – create a cohesive look
Adding a new rug or throw pillows in an updated color scheme that works with your existing furnishing can create a big impact. Make sure the colors work well together to create that cohesive look. Layering is the key with textures, colors, patterns and shapes to create visual interest. This is one of the most effective methods of freshening up a space.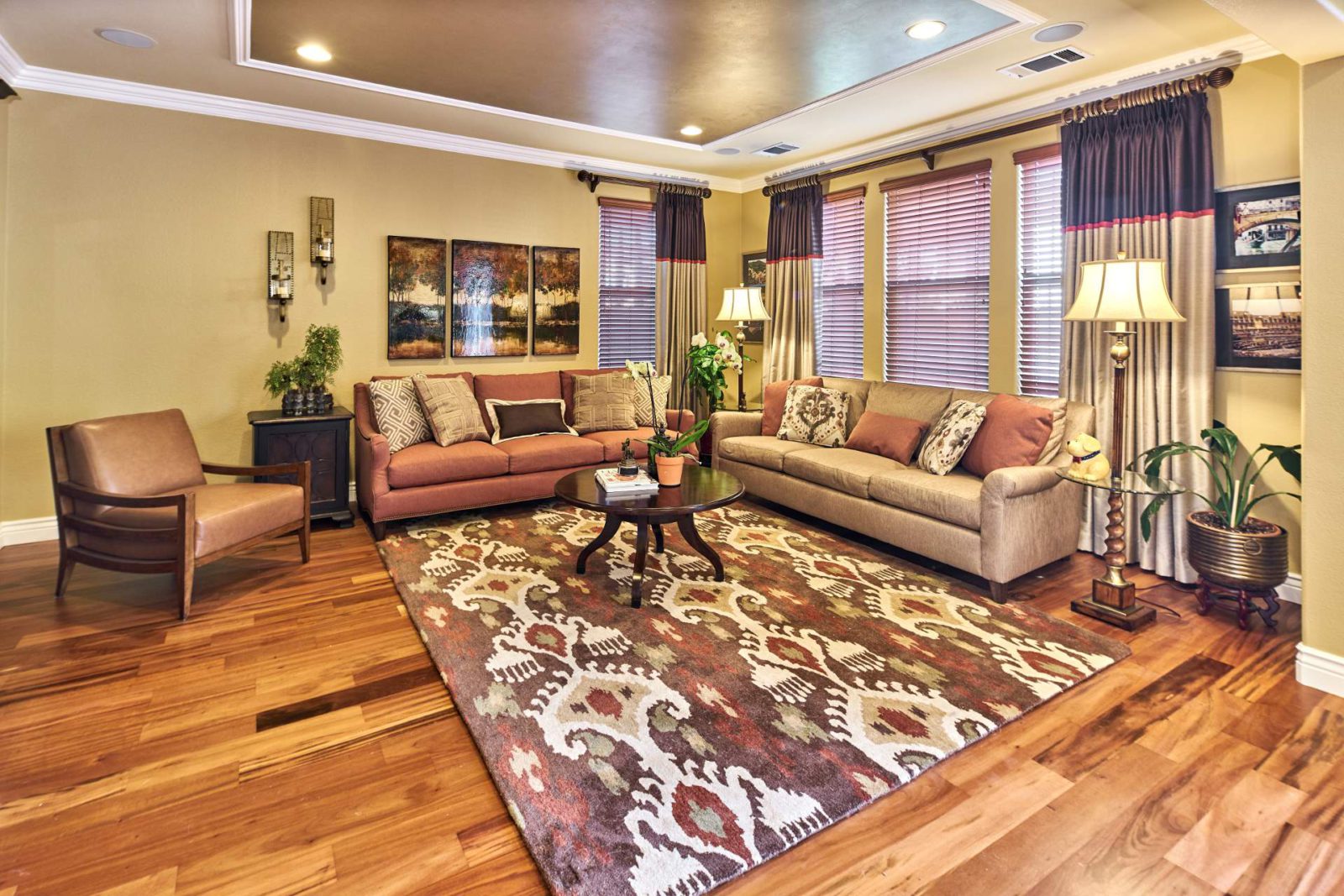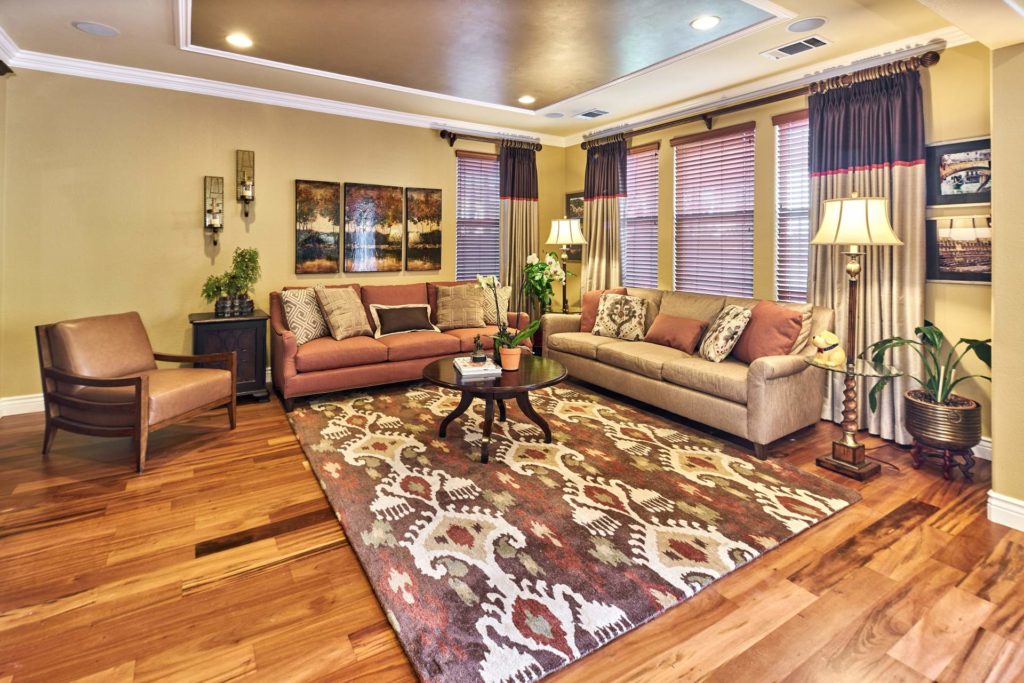 Artwork & Accessories
It doesn't have to be a masterpiece, but adding a large-scale artwork in any space can make it look more upscale. Having paintings and accessories can help pull together all the elements of the space, creating a cohesive look and changing the feel of the room. Make sure the art work is right for the space and the color scheme.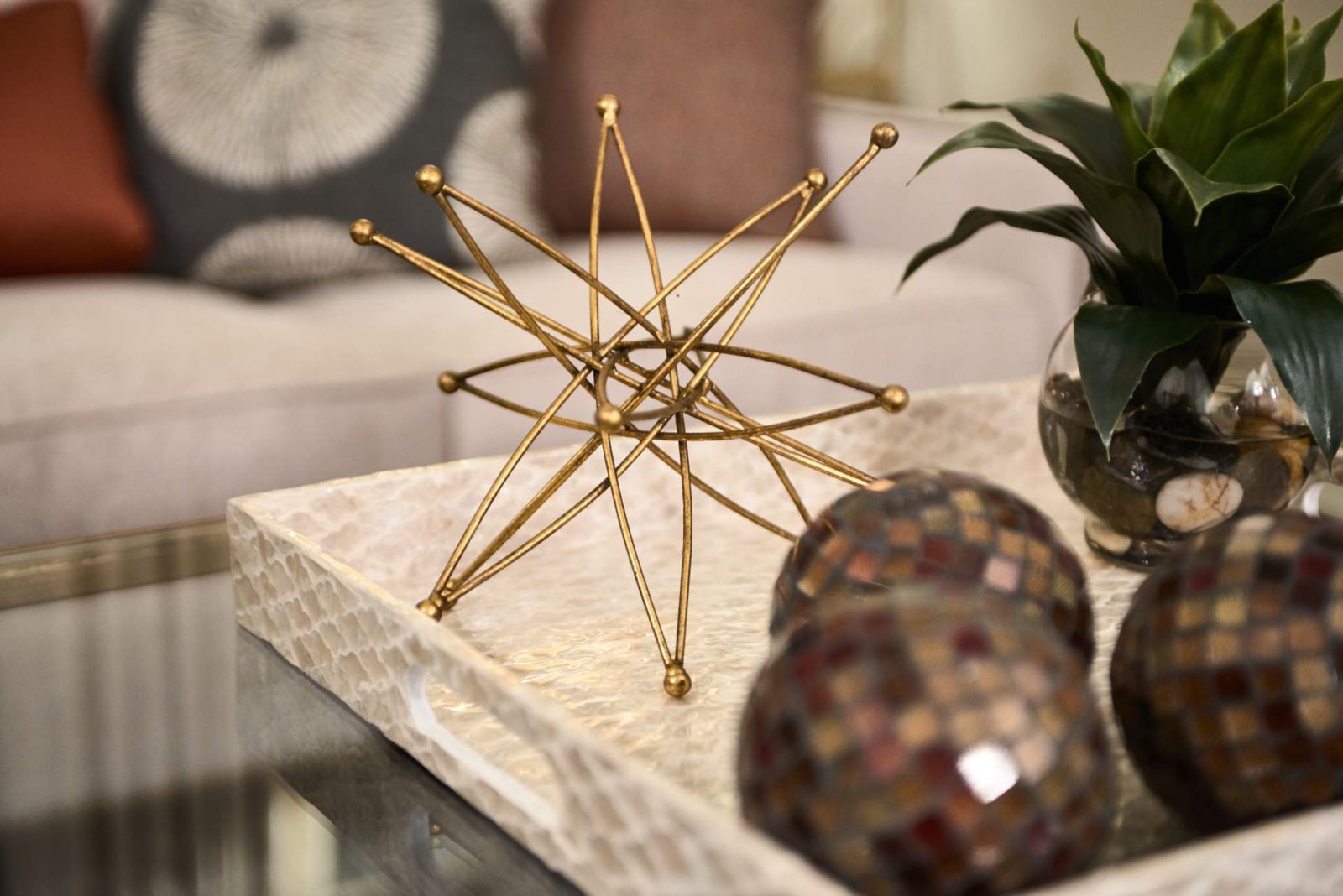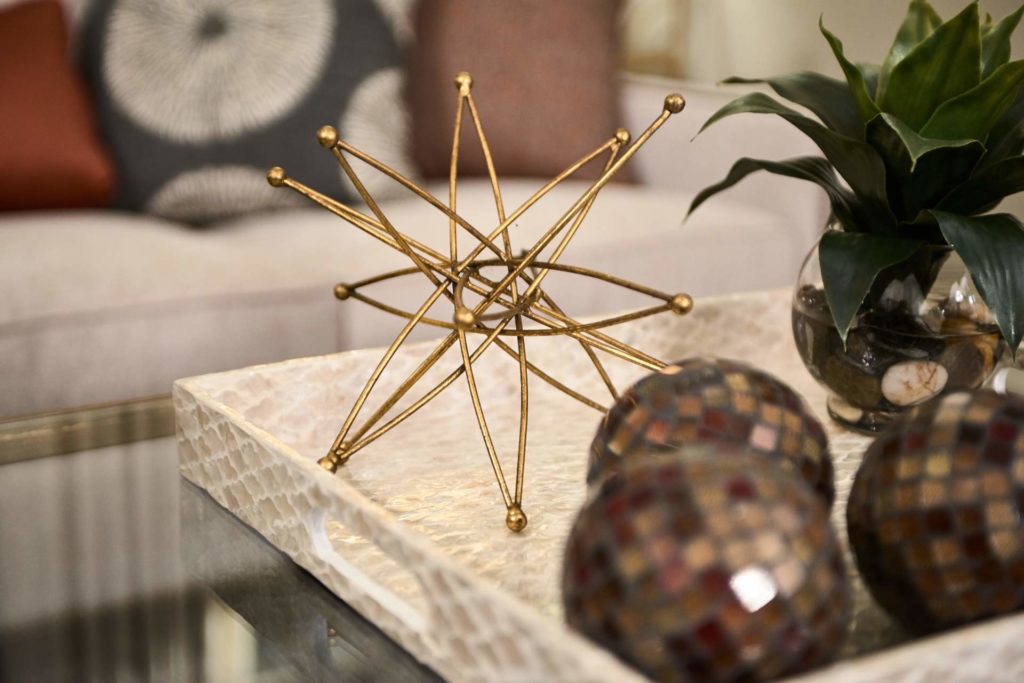 Learn More!
If you liked this article and want to learn more, you may be interested in How to Develop a Realistic Budget for a Home Improvement Project and Making the Most of a Small Space.